Disco Radio Compilation 7.0 è un album composto da due CD, rilasciato il 12 maggio 2015 per Columbia Records.
L'opera è composta da un totale di 34 tracce, tra le più in voga del momento. Tra i brani presenti nei due dischi, cito The Nights di Avicii, Treasured Soul di Michael Calfan, Perdoname di Deorro, I'm an Albatraoz di AronChupa, Cool Enough di Spada ed Elen Levon, Outlines di Mike Mago & Dragonette, Time of Our Lives di Pitbull & Ne-Yo, Nothing Really Matters di Mr. Probz, Feel the Vibe di Bob Sinclar, Geronimo degli Sheppard (Benny Benassi Remix), Wicked Wonderland di Martin Tungevaag e tante altre gettonatissime canzoni.
Molto interessante questa compilation estiva, come del resto la colorata copertina, dopo la quale potete leggere la scaletta della canzoni presenti, molte delle quali già trattate in questo sito.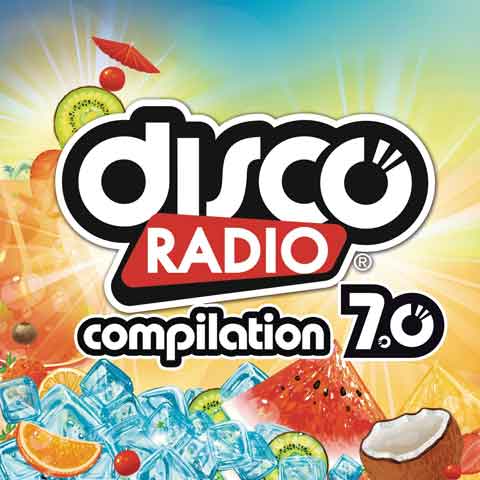 Tracklist Disco Radio 7.0 (Disponibile su Amazon nei formati Audio CD e Digital Download)
CD 1
CD 2
Firestone – Kygo (feat. Conrad Sewell) [Radio Edit] 3:18
Intoxicated – Martin Solveig & GTA (Radio Edit) 2:48
Sun Goes Down – Robin Schulz (feat. Jasmine Thompson) [Radio Mix] 2:49
Go with Your Heart – DJ Antoine & Mad Mark (feat. Temara Melek & Euro) [Radio Edit] 3:23
Push – A-Trak (feat. Andrew Wyatt) [Radio Edit] 3:25
Young Again – Hardwell (feat. Chris Jones) [Radio Edit] 3:32
Outlines – Mike Mago & Dragonette (Radio Edit) 2:52
Parole Parole – Federico Scavo (Radio Version) 2:52
Love that Goes Around – Bravve 3:24
Freaks – Timmy Trumpet & Savage (Radio Edit) 2:47
Elastic Heart – Sia (Steve Pitron & Max Sanna Radio Mix) 3:40
A Song – Heimlich (feat. Jermaine Fleur) [Radio Edit] 2:53
Potrebbe interessarvi anche:
Vedi anche: