Aggiornamento: è online il video ufficiale che accompagna Time Of Our Lives, il singolo di Pitbull con Ne-Yo. Donne, alcool, ed atmosfera festaiola, è ciò che vedrete nel filmato a cui potete accedere cliccando sull'immagine in basso.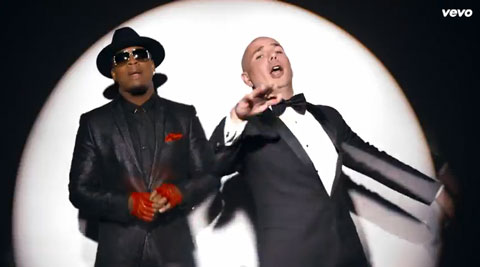 Scritto originariamente il 3 dicembre 2014
Time Of Our Lives è il titolo del quinto singolo di Pitbull estratto da Globalization, nuovo disco del rapper americano disponibile in Italia dal 25 novembre scorso.
Dopo i precedenti "Wild Wild Love" feat. G.R.L., "We Are One (Ole Ola)" feat. Jennifer Lopez & Claudia Leitte, "Fireball" feat. John Ryan e "Celebrate" (per la colonna sonora del film I pinguini di Madagascar), arriva il quinto tassello dell'ottava era discografica di Armando Christian Pérez meglio conosciuto come Pitbull.
Questa canzone, che equivale alla quarta traccia dell'album, è stata scritta dal rapper insieme a Lukasz Gottwald (Dr. Luke), Henry Walter, Robin Weisse, Stepan Taft e Ne-Yo stesso. La produzione è opera di Dr. Luke, Henry Walter e Lifted.
A tre anni di distanza dal grande successo a livello globale con "Give Me Everything" (hit dell'estate 2011), la coppia Pitbull–Ne-Yo torna a collaborare con il nuovo singolo "Time Of Our Lives".
Potete ascoltarlo in apertura attraverso il liryc video ufficiale, mentre di seguito potete leggere le parole in inglese (scritte) che compongono l'inedito, del quale prossimamente dovrebbe essere rilasciato il videoclip.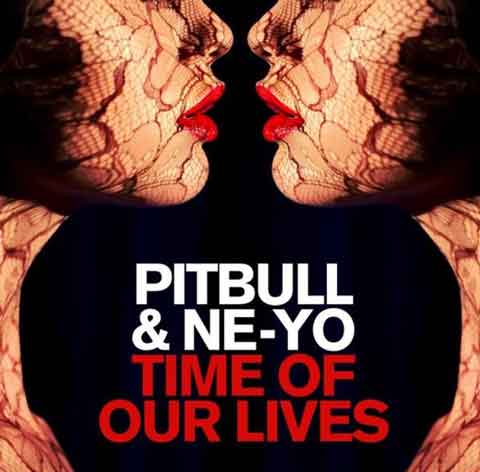 Testo Time Of Our Lives – Pitbull feat. Ne-Yo (Digital Download)
[Pre-chorus – Ne-Yo:]
I knew my rent was gon' be late about a week ago
I worked my ass off, but I still can't pay it though
But I just got just enough
To get up in this club
Have me a good time, before my time is up
Hey, let's get it now
[Chorus – Ne-Yo:]
Ooh I want the time of my life
Oh baby
Ooh give me the time of my life
Let's get it now
[Verse 1 – Pitbull:]
This is the last $20 I got
But I'mma have a good time ballin' or out
Tell the bartender line up some shots
Cause I'mma get loose tonight
She's on fire, she's so hot
I'm no liar, she burned the spot
Look like Mariah, I took another shot
Told her drop, drop, drop, drop it like it's hot
Dirty talk, dirty dance
She a freaky girl and I'm a freaky man
She on the rebound, broke up with her ex
And I'm like Rodman, ready on deck
I told her I wanna ride out, and she said yes
We didn't go to church, but I got blessed
[Pre-chorus]
[Chorus]
[Verse 2 – Pitbull:]
Tonight I'mma lose my mind
Better get yours cause I'm gonna get mine
Party every night like my last
Mommy know the drill, shake that ass
Go ahead baby let me see what you got
You know you got the biggest booty in this spot
And I just wanna see that thing drop
From the back to the front to the top
You know me I'm off in the cut
Always like a Squirrel, looking for a nut
This isn't for show I'm not talking 'bout luck
I'm not talking 'bout love, I'm talking 'bout lust
Now let's get loose, have some fun
Forget about bills and the first of the month
It's my night, your night, our night, let's turn it up
[Pre-chorus]
[Chorus]
[Bridge – Ne-Yo:]
Everybody going through something
(Everybody going through something)
I said, everybody going through something
(Everybody going through something)
So you might as well you roll it up
Pour it up, drink it up, throw it up tonight
I said, everybody going through something
(Everybody going through something)
Said, everybody going through something
(Everybody going through something)
So you might as well you roll it up
Pour it up, drink it up, throw it up tonight
[Verse 3 – Pitbull:]
This for anybody going through tough times
Believe me, been there, done that
But everyday above ground is a great day, remember that
[Pre-chorus]
[Chorus]