M2o Music Experience – La Compilation Allo Stato Puro è il nuovo album della famosa emittente radiofonica, che in un triplo CD a prezzo speciale, propone tutta la musica di Radio m2o.
I tre dischi sono composti da diciotto tracce cadauno: il primo CD è stato missato da Provenzano, il secondo disco da Dj Ross ed il terzo da Dino Brown & Alberto Remondini Dj.
Nella compilation sono incluse le hit del momento ma anche brani più nuovi e quindi meno conosciuti, ma non per questo inferiori alle canzoni ormai famose nella penisola e non solo.
Appena dopo la copertina frontale, potete leggere i titoli dei cinquantaquattro pezzi inclusi in questa nuova uscita discografica, disponibile nei negozi da venerdì 25 marzo 2016.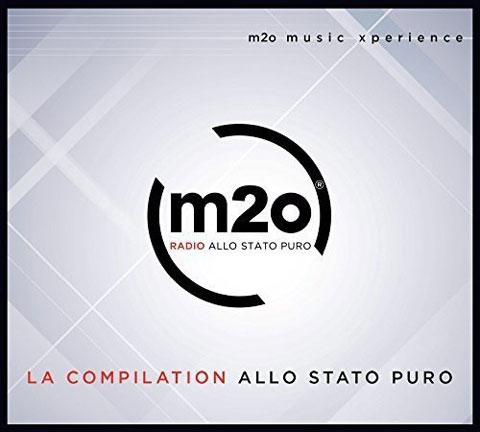 Tracklist M2o Music Experience – La Compilation Allo Stato Puro (Disponibile su Amazon nel formato 3 CD Audio – Download)
CD 1 (mixato da Provenzano DJ)
Sax (Wideboys Remix) Fleur East 3:58
Sweet Lovin' – Sigala feat. Bryn Christopher [Radio Edit]
Show Me Love – Robin Schulz & J.U.D.G.E. (Spada Remix) 4:26
Broken Arrows – Avicii (M-22 Remix) 4:07
Do It 2day – Cristian Marchi & Max Mylian feat. Max'C [Original Radio Edit] 3:02
We Are One – Provenzano feat. Carl Fanini [Gregor Salto Remix] 2:59
T.U.C. – Leandro Da Silva & Sasha Barbot feat. Jenny Babst 3:56
Brazuca – Dave Roy Bland 3:02
Nope – Sean & Dave Roy Bland (Denny Berland Remix) 3:29
Back Again – Amek & Dave Roy Bland 2:47
Without You – System 3 4:03
CD 2 (mixato da DJ ROSS)
Faded – Alan Walker 3:24
The Horns (feat. Greg Nice, DJ Kool & Deborah Lee) DJ Katch [Radio Remix] 3:28
Fast Car (feat. Dakota) Jonas Blue [Radio Edit] 3:22
Take Me for a Fool (feat. Raphael) Paolo Pellegrino 3:13
Come to Me – Lily & Madeleine & Ofenbach (Ofenbach Remix) [Radio Edit] 2:31
Ride a Bomb (Deeprock Mix Radio Edit) Helsinki J 2:51
Like an Animal – RÜFÜS (Luca Guerrieri Remix) 3:38
Vazilando – Shorty 3:36
Flowin' Like the River – DJ Ross feat. Ramin Rezai [Dj Ross & Max Savietto Remix] [Radio Edit] 3:05
Extreme – Sushy 3:10
CD 3 (mixato da Dino Brown & Alberto Remondini Dj)
Ego – Willy William 3:05
Live Your Life – Federico Scavo & Barbara Tucker (Alex Finkin Edit) 2:56
Lay It All on Me – Rudimental (feat. Ed Sheeran) [Cash Cash Remix] 4:39
2Morrow – Firstlight & Simson 3:02
Brothers of the Light (Radio Edit) Dino Brown & J-Art 2:44
Rainbow – Paky Francavilla & Fred 2:44
I Am Doping Free – Alberto Remondini & 2SOULS 3:46
Black Future – Erik Stefler & LNDR 2:28
Ass Up – DJane HouseKat & Rameez 3:02
Rendez Vous – Inna 3:01
Summerlove / Right Now (Na Na Na) – Carolina Marquez [Nick Peloso Edit Mix] 3:23
Je Vais Te Pecho – LJ 3:05
Vedi anche: M2o Summer Xperience.