Il 25 novembre 2014 è uscito Papeete Beach Compilation, Vol. 22 Winter 2015, la regina delle compilation dance versione invernale.
Dopo Papeete Beach Vol.21 – Summer Hits 2014 è il momento di quest'opera,formata da 2 dischi composti rispettivamente da 19 e 18 tracce, tra le hit più ballate del momento e negli ultimi mesi.
Tra i brani proposti, menziono Cool Enough di Spada & Elen Levon, Faded di ZHU, Rude (Zedd Remix), Fireball di Pitbull feat. John Ryan, Giant in My Heart di Kiesza, Something New dei Faul, I'm an Albatraoz di AronChupa, Break free di Ariana Grande feat. Zedd, Animals di Nabiha e tanti altri successi di artisti del calibro di Tiesto, John Legend, Deorro, Nicky Romero, Daddy's Groove, Calvin Harris, Sia, I Am Oak e tanti altri.
Dopo l'immagine relativa alla copertina, potete leggere i titoli delle 37 canzoni che formano i due CD.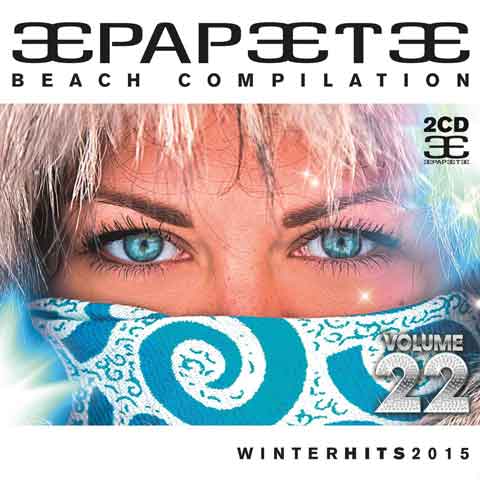 Tracklist Papeete Beach Compilation Vol. 22 Winter 2015 (Disponibile su Amazon nei formati Audio CD e Digital Download)
CD 1
Intro Papeete 0:48
All of Me (Tiësto's Birthday Treatment Remix – Radio Edit) John Legend 4:03
Five Hours Deorro 5:19
Fireflies (feat. Melanie Fontana) [Radio Edit] John Dahlbäck 3:35
No Memories (feat. Jonny Rose) Cavax & Akami 3:18
Rude (Zedd Remix) MAGIC! 4:23
Pulse (feat. TeamMate) [Radio Edit] Daddy's Groove 3:01
Faded ZHU 3:50
Burnin' – The Cube Guys 4:20
Animals – Nabiha (Hoxton Whores Radio Edit) 2:38
CD 2
Something New Faul 3:21 1,29
They Don't Know – Disciples 5:35
Another Love (Zwette Remix Radio Edit) Tom Odell 3:34
East Dream (feat. Anna Su) [Original Version] BRIGHT 3:36
Journey (feat. Emma Carn) [Radio Mix] Bunt 3:52
Time Again (Tommy Vee, Mauro Ferrucci & Keller Club Radio Edit) Jan Blomqvist 3:38
Everybody Be Somebody (feat. Yavahn) [Lucas & Steve remix DIY radio edit] Ruffneck 3:03
The Diary of a Studio 54 DJ (feat. Robbie Leslie) [Radio Edit] Mark Knight & Discoworker 3:11
Gold (Thomas Jack Radio Edit) Gabriel Rios 3:14
Vedi anche: Papeete Beach Compilation Vol. 23 Summer Hits 2015 – Papeete Beach Vol.21 – Summer Hits 2014.