Hot Parade Dance 2015 è la nuova compilation di Time Records rilasciata in data 24 febbraio: ascolta l'audio delle canzoni in streaming gratuito.
Al suo interno sono presenti tutte le hit dance del momento: un imperdibile doppio CD contenente un totale di quaranta tracce.
Si inizia dal tormentone di The Avener intitolato Fade Out Lines, I'm Albatraoz di ARONCHUPA, The Days di Avicii, Sally del DJ n.1 al mondo Hardwell e ancora, canzoni di David Guetta feat. Sam Martin, Watermät, Pitbull, Sheppard, Spada & Elen Levon, ZHU, Faul, Yolanda Be Cool & Dcup, Martin Tungevaag, Heymen, Blonde, Oliver Heldens, Galantis, Panzer Flower, Bob Sinclair e molti altri.
Hot Parade Dance 2015 è l'unica compilation contenente tutti i grandi successi dance più in voga del momento.
Appena dopo l'immagine relativa alla copertina frontale, potete leggere i titoli di tutte le canzoni presenti nei 2 dischi, e cliccandoci sopra, trovate ulteriori informazioni ed ascoltarle.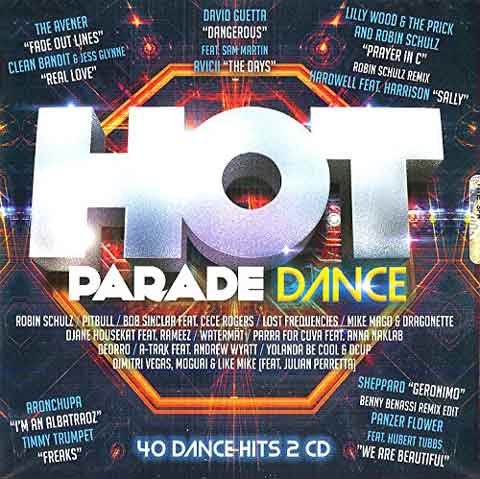 Tracklist Hot Parade Dance 2015 (Disponibile su Amazon nei formati Digital Download e Audio CD)
CD 1
Disco 2
Vedi anche: Hot Parade Summer Dance 2015 – Hot Parade Forever Summer 2015 – Hot Parade Dance 2016.