Dal 3 aprile 2015 è disponibile la nuova interessante compilation intitolata Runtastic Music – Running Vol. 3, un album formato da 22 tracce.
Le prime due hanno una durata complessiva di oltre un ora e mezzo, poi sono presenti hit come Maps dei Maroon 5, I'm Not the Only One di Sam Smith, Shine di Felix Jaehn, Say You Love Me di Jessie Ware, Unmissable dei Gorgon City, Break Free di Ariana Grande & Zedd, la versione Arches Remix di Giant In My Heart (Kiesza), la versione Grabbitz Remix di Love Runs Out dei OneRepublic, The Days di Avicii e tanti altri brani proposti nelle versioni originali e remixate.
Appena dopo l'immagine relativa alla copertina dell'opera, potete leggere i titoli di tutti i pezzi che la compongono.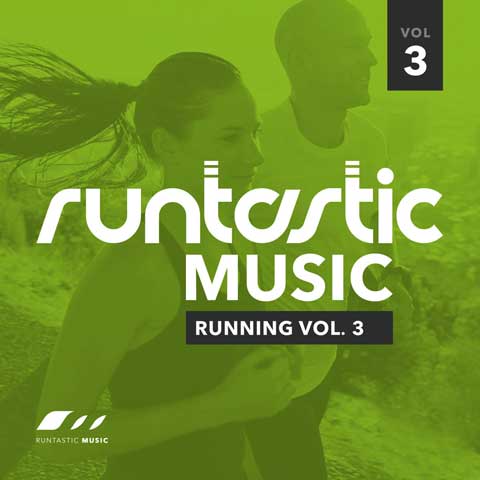 Tracklist Runtastic Music – Running Vol. 3 (disponibile su Amazon)
10k Running Mix (artisti vari) 1:01:07
5k Running Mix (artisti vari) 31:00
Maps – Maroon 5 3:09
Giant In My Heart – Kiesza (Arches Remix) 5:49
I'm Not the Only One – Sam Smith (Grant Nelson Remix) 6:47
Love Runs Out – OneRepublic (Grabbitz Remix) 3:20
The Days – Avicii (Henrik B Remix) 3:56
Habits (Stay High) – Tove Lo [The Chainsmokers Remix] 4:21
Sadness Disease (Wasteland Remix) Urban Cone 5:30
Ufo – Vigiland 2:22
Rhymes – Hannah Wants & Chris Lorenzo (Zac Samuel Remix) 4:57
Revive (Say Something) LuvBug 3:38
Climbin' (Piano Weapon) Shadow Child & Doorly 3:33
Symmetry – Klangkarussell 5:01
A Song For You (feat. Patrik Jean) Noize Generation 3:01
Say You Love Me – Jessie Ware (Alex Adair Remix) 2:58