Unmissable è il titolo del nuovo singolo dei Gorgon City, duo inglese di musica elettronica formato dai due produttori londinesi Kye "Foamo" Gibbon e Matt "RackNRuin" Robson-Scott.
In rotazione radiofonica dallo scorso 19 settembre, questa canzone anticipa l'uscita di Sirens, disco d'esordio in studio il cui rilascio è previsto per il prossimo 6 ottobre. Ecco la tracklist dell'album Sirens:
01 – Coming Home (feat. Maverick Sabre)
02 – Ready For Your Love (feat. MNEK)
03 – Lover Like You (feat. Katy B)
04 – Here For You (feat. Laura Welsh)
05 – FTPA (feat. Erik Hassle)
06 – Go All Night (feat. Jennifer Hudson)
07 – Unmissable (feat. Zak Abel)
08 – Real (feat. Yasmin)
09 – Imagination (feat. Katy Menditta)
10 – 6AM (feat. Tish Hyman)
11 – Elevate (feat. Anne-Marie)
12 – Take It All (feat. The Six)
13 – Hard On Me (feat. Maverick Sabre)
Deluxe:
14 – Try Me Out (feat. Anne-Marie)
15 – No More (feat. LIV)
16 – Here For You (feat. Laura Welsh) [VEVO Stripped Session]
17 – Doing It Wrong (feat. LIV)
Pubblicato il 28 settembre, Unmissable fa seguito ai precedenti "Real", "Ready for Your Love" e "Here for You".
Potete vedere il video ufficiale in apertura articolo oppure per visionarlo su Youtube, cliccate sull'immagine relativa alla copertina dopo la quale, trovate le parole in inglese che formano l'inedito.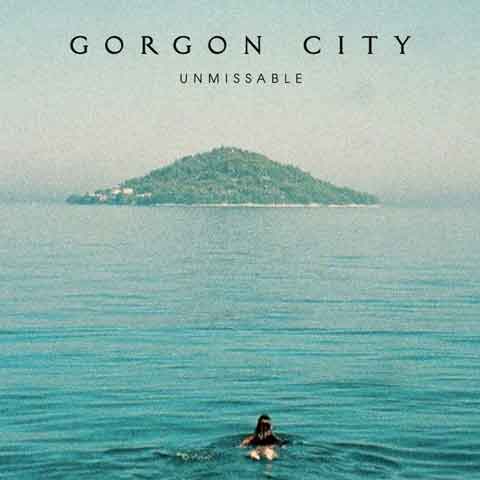 Testo Unmissable – Gorgon City (Digital Download)
When I'm looking in your eyes
I'm not sure if you're still with me
What is it that's on your mind?
You went wrong, are you sure that you miss me?
'Cause it's been a long time coming
We traveled down a long road to be here
It doesn't make no sense that we're running
When it's time to face all our fears
The sun's gonna shine for the last time
And I don't wanna miss it all
We made it this far, stay in my heart
Let's make it unmissable
Whoa, let's make it unmissable
Make it unmissable
Whoa, let's make it unmissable
Make it unmissable
Put me out my misery
On another cold night in December
From now let's make some memories
Let us make something to remember
'Cause it's been a long time coming
We traveled down a long road to be here
It doesn't make no sense that we're running
When it's time to face all our fears
The sun's gonna shine for the last time
And I don't wanna miss it all
We made it this far, stay in my heart
Let's make it unmissable
Whoa, let's make it unmissable
Make it unmissable
Whoa, let's make it unmissable (make it unmissable)
Make it unmissable
You and me have come this far
Let's not miss the best part
The truth descending from afar
Don't give up at the best part
The sun's gonna shine for the last time
And I don't wanna miss it all
We made it this far, stay in my heart
Let's make it unmissable
Whoa, let's make it unmissable (make it unmissable)
Make it unmissable
Whoa, let's make it unmissable (make it unmissable)
Make it unmissable (Gotta make, gotta make)
Whoa, let's make it unmissable (make it unmissable)
Make it unmissable (make it unmissable)
Whoa, let's make it unmissable (make it unmissable)
Make it unmissable (Gotta make, gotta make)