Il 25 novembre 2014 è in uscita Globalization (RCA Records), il nuovo nonché ottavo studio album del rapper americano Pitbull che fa seguito al precedente Global Warming (2012).
Il disco di inediti, disponibile nel classico CD e download digitale, propone un totale di undici tracce, tra le quali spiccano i singoli Wild Wild Love feat. G.R.L., We Are One (Ole Ola), inno ufficiale flop relativo ai mondiali di calcio 2014 con la collaborazione di Jennifer Lopez e Claudia Leitte, Fireball feat. John Ryan e Time Of Our Lives con Ne-Yo. Tra le tracce presenti cito anche Celebrate, incisa per la colonna sonora de I Pinguini Del Madagascar.
Per quel che concerne i featuring, oltre quelli citati sono presenti importanti guest star come Chris Brown, Sean Paul, Jason Derulo & Juicy J, e gli emergenti Chloe Angelides, Heymous Molly e Bebe Rexha.
L'opera è stata prodotta da Armando Christian Pérez in arte Pitbull con la collaborazione di Charles Chavez, Dr. Luke, Max Martin, Cirkut, A.C,  The Monsters and the Strangerz,  Jason Evigan, Thomas Troelsen, Ricky Reed dei Wallpaper, Axident, John Ryan e Joe London.
La copertina del CD, mostra la sagoma mezzo busto del cantante, con disegnato il mondo al posto del volto, anche nel retro. Dopo la cover potete leggere i titoli delle 11 canzoni presenti.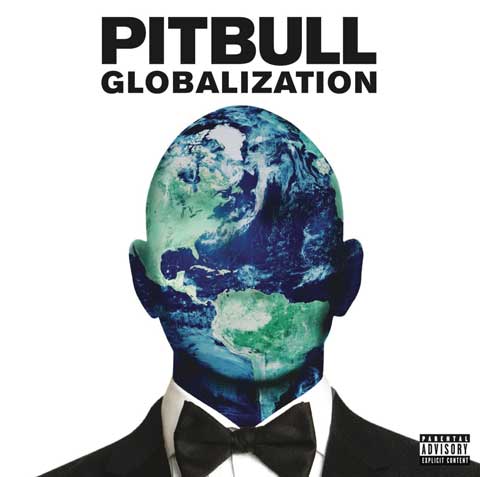 Tracklist Globalization – Pitbull (disponibile su Amazon nei formati Audio CD e Digital Download)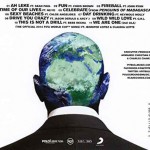 Ah Leke (Pitbull feat. Sean Paul) 3:04
Fun (Pitbull feat. Chris Brown) 3:22
Fireball (Pitbull feat. John Ryan) 3:56
Celebrate (dalla colonna sonora de I pinguini di Madagascar) 3:12
Sexy Beaches (Pitbull feat. Chloe Angelides) 3:57
Day Drinking (Pitbull feat. Heymous Molly) 3:08
Drive You Crazy [Explicit] (Pitbull feat. Jason Derulo & Juicy J) 3:50
Wild Wild Love (Pitbull feat. G.R.L.) 3:23
This Is Not A Drill [Explicit] (Pitbull feat. Bebe Rexha) 3:25
We Are One (Ole Ola) [Canzone ufficiale di Fifa World Cup 2014] Pitbull feat. Jennifer Lopez & Claudia Leitte 3:42