Top of the Spot 2016 è la compilation delle hit che è possibile ascoltare in occasione di alcune martellanti pubblicità televisive come Fiat, Vodafone, H3G, Jeep Renegade, Freccia Rossa, Mediaset Premium, Morellato, Golden Lady, OVS, Renault, Allianz, La Gardenia, Unieuro, Twinings, Kinder Pinguì, Jagermeister, Nastro Azzurro, Wind e Premium Champions League.
Alcune canzoni sono molto recenti, altre più datate ma davvero intramontabili, come Unchained Melody dei Righteous Brothers, You Make Me di Avicii e Sweet About Me di Gabriella Cilmi.
In quest'album, disponibile sia nel formato digitale che in quello CD, sono quindi inclusi brani che fanno da colonna sonora a spot tv che abbiamo modo di ascoltare più volte al giorno.
Appena dopo la copertina frontale, potete leggere i titoli delle ventitré canzoni incluse in questo disco, disponibile dallo scorso 22 aprile.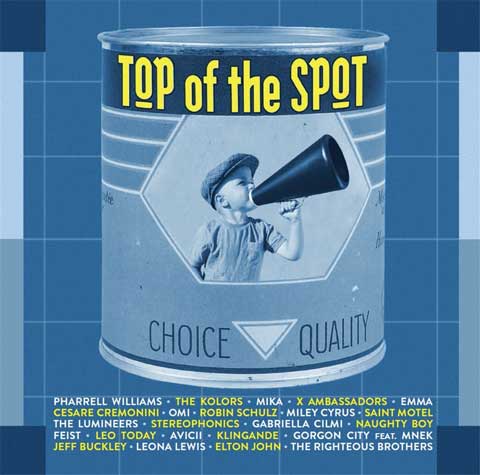 Tracklist Top of the Spot 2016 (Reperibile su Amazon nelle versioni Audio CD e Download Digitale)
Vedi anche: Top of the Spot 2015.