Home è il titolo del nuovo singolo di Naughty Boy, quinto estratto da Hotel Cabana, debut album rilasciato a fine agosto 2013.
Dopo il grandissimo successo successo della scorsa estate con il singolo La La La, il producer inglese Naughty Boy torna con un nuovo singolo che vede la collaborazione di Sam Romans.
Pubblicata a fine luglio, questa canzone è accompagnata dal video ufficiale, le cui immagini mostrano la vita vista dagli occhi di un cane. Potete vederlo appena dopo l'immagine relativa alla copertina insieme al testo in inglese.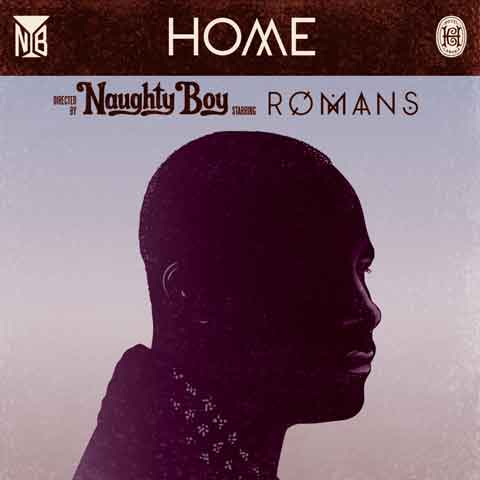 Testo Home – Naughty Boy ft. Sam Romans

Red door ends the driveway on the street where we met,
I take a thousand memories on the road with me
So we never forget!
It's been a good year, will be a long day,
Before we lay our heads down to rest,
And if those tears come rolling down, I'll pull you close to me,
And tell you we'll be back there again!
Won't be a long time, time
Won't be a long time
Won't be a long time, time
Won't be a long time
Till we get back home (x6)
We've had good times, it's been real love
And I know it's hard to move on!
But don't place your sentimens in the things we left
It's when we're together, we're home
Won't be a long time, time
Won't be a long time
Won't be a long time, time
Won't be a long time
Won't be a long time, time
Won't be a long time x2
Till we get back home x6