Il 17 luglio 2015 è uscita la compilation Tomorrowland – The Secret Kingdom of Melodia, album composto da tre CD per un totale di 67 tracce.
L'edizione 2015 è suddivisa in sei mixati di importanti artisti quali Steve Angello, Martin Garrix, Armin van Buuren, Robin Schulz, Oliver Heldens e Dimitri Vegas & Like Mike.
In particolare Angello, che chiude il terzo CD, ha inserito sei tracce tra le quali i suoi due singoli Wasted Love e Children Of The Wild che saranno incluse nel disco d'esordio 'Wild Youth' in uscita nei prossimi mesi.
Non mancano grandi successi dei citati deejay e producer, sia loro che di altri artisti come Kygo, Klingande, Tujamo, Dillon Francis e Martin Solveig per citarne solo qualcuno.
Appena dopo la copertina, trovate la lista di tutte le canzoni presenti nel triplo CD.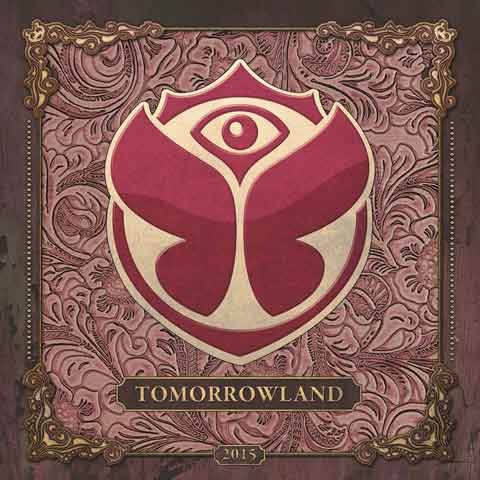 Tracklist Tomorrowland: The Secret Kingdom of Melodia (Disponibile su Amazon nei formati Audio CD e Digital Download)
CD1:
ARMIN VAN BUUREN MIX
Tomorrowland – Armin van Buuren Intro
Armin van Buuren & Mark Sixma – Panta Rhei
Armin van Buuren feat. Mr. Probz – Another You (Headhunterz Remix)
Andrew Reyel – Rise Of The Era (Digital X Edit)
W&W – Rave After Rave
MaRLo – Atlantis
Deem – Elevation
Armin van Buuren – Together (In A State Of Trance)
Willem De Roo – Omen
Yoel Lewis – Nepal
Arisen Flame – Fireball
Marcel Woods – Advanced (MaRLo Remix)
Gaia – In Principo
Jorn van Deynhoven – Freaks (Festival Edit)
DIMITRI VEGAS & LIKE MIKE MIX
Tomorrowland – Dimitri Vegas & Like Mike Intro
Dimitri Vegas & Like Mike vs. W&W – Reverse (The Mortal Combat Theme)
Fatboy Slim & Riva Starr feat. Beardyman – Eat Sleep Rave Repeat (Dimitri Vegas & Like Mike vs. Ummet Ozcan Tomorrowland Remix)
Valentino Khan – Deep Down Low
Dimitri Vegas & Like Mike feat. Wolfpack – Ocarina (Klaas & Mazza Remix)
Dimitri Vegas & Like Mike vs. W&W – Meet Her At Tomorrowland
Sidney Samson vs. Gwise – Guess Who's Back
Felix – Don't You Want Me (Dimitri Vegas & Like Mike Remix)
Dimitri Vegas & Like Mike vs. NeYo – Higher Place (Bassjackers Remix)
Dimitri Vegas & Like Mike vs. NeYo – Higher Place (Angemi Remix)
CD2:
MARTIN GARRIX MIX
Tomorrowland – Martin Garrix Intro
Martin Garrix – Proxy
TV Noise – Tell Me
Jauz and Ephwurd – Rock The Party
KSHMR – JAMMU
OLIVER HELDENS MIX
Tomorrowland – Oliver Heldens Intro
Curbi – Rubber
Mr. Belt & Wezol – Finally
Zonderling – Zonnewind
Oliver Heldens, Mr. Belt & Wezol – Pikachu
Chocolate Puma – I Could Be Wrong
Oliver Heldens – Wappy Flirt
CD3:
ROBIN SCHULZ REMIX
STEVE ANGELLO MIX
Tomorrowland – Steve Angello Intro
Third Party feat. Daniel Gidlund – Collide
twoloud vs. Mojjjo x Mind'CD – Objectif
Dimitri Vangelis & Wyman – ID2
Still Young – Dreams
Dimitri Vangelis & Wyman X Steve Angello – Payback
Steve Angello – Wasted Love
Steve Angello feat. Mako – Children Of The Wild