Anche quest'estate è uscita Papeete Beach Compilation giunta ormai alla 27esima edizione. Così dopo la Winter hits è arrivato il momento della Summer hits, disponibile in doppio CD e in digitale dal 7 luglio 2017.
La doppia compilation, una tra le più blasonate nella penisola, include un totale di 46 canzoni: alcune molto conosciute, in gran parte remixate da artisti come R3hab, Seeb, Nicola Fasano, Marco Cavax, Addal, EDX, Nora En Pure e Oliver Heldens, altre meno celebri ma non per questo meno interessanti.
Appena dopo la copertina frontale, trovate i titoli dei brani in scaletta nel due CD che compongono Papeete Beach Compilation Summer hits 2017.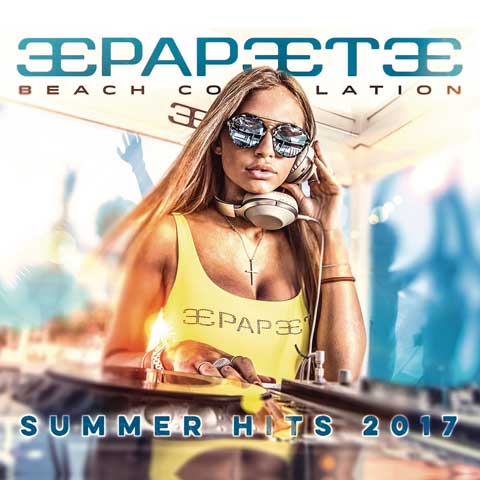 Tracklist Papeete Beach Compilation Vol. 27 – Summer hits 2017 (Reperibile su Amazon nelle versioni: 2 CD – Download Digitale)
CD 1:
Intro (Summer 2017) 0:42
Something Just Like This – The Chainsmokers & Coldplay (R3hab Remix) 2:40
Under Your Skin – Seeb & R. City 3:03
Call on Me – Starley (Ryan Riback Remix) 3:30
Rich Girl (Miss California) (Radio Edit) Audiosonik feat. David Celine 2:36
Fight Back with Love Tonight – Kush Kush 3:12
Waterfall – Stargate feat. P!nk & Sia (Seeb Remix)  3:20
Partiti adesso – Giusy Ferreri (Marco Cavax Remix) 3:36
Could You Be Loved – Cedella Marley x Savi & Bankay 2:54
Hey Mamma – Sunstroke Project (Radio Edit) 2:54
Wishing Girl – Lola Marsh (Rivaz Remix) 3:07
Be Mine – Ofenbach (Stone Van Brooken Remix) (Radio Edit) 3:24
You Don't Know Me – Jax Jones feat. Raye (Radio Edit) [Clean] 3:29
Money – Riton feat. Kah-Lo, Mr Eazi & Davido 3:17
Work – Stella Mwangi 2:54
Hard To Love You – Marco Cavax feat. F51 3:05
In Da Club – Christina Novelli & Decoy! 2:36
Feelin' – Akami & Game Over Djs feat. Max Landry 2:52
Crashing Down – Chris Porter feat. Alithea 3:40
Solo Papeete – Flores Del Sol 2:35
CD 2:
Mind If I Stay – Kadebostany (Addal Remix) 4:08
Almost Mine (Radio Edit) Wankelmut & Charlotte OC 3:09
Go – Alaia & Gallo feat. Kevin Haden 3:38
Hear Me Now – Alok & Bruno Martini feat. Zeeba (EDX & Nora En Pure Remix) [Radio Edit] 4:02
Bright Lights – Vandelux (KC Lights Remix Radio Edit) 3:29
Be Free (Club Mix) BoomBlaster 3:58
Waves – Nora En Pure 3:18
My Body and My Soul (Dr. Space Remix) Gianluca Motta & Antonio Viceversa 3:04
Feel the Rush – EDX 3:21
The House Phenomena – Mattias & Andrea Guidi feat. Master Freez 3:04
Be Somebody – Alex Mills 3:42
Don't Want You Back – Bakermat & Kiesza 3:18
My Redemption Song – Manovski feat. Sam Gray 3:22
I'm So Excited – Da3el 2:33
Chained to the Rhythm – Katy Perry (Oliver Heldens Remix) 4:29
Do It Like Me (Icy Feet) TCTS feat. Sage The Gemini & Kelis 3:07
Strange (Federico Scavo Edit) LP 3:19
Start the Fire – DeMarzo 3:12
House Nation – Klangkuenstler 3:29
Beat of Revolution (Essa Nega Sem Sandália) (Nicola Fasano & Miami Rockets Remix) Alex Guesta feat. Honorebel & Raphael 4:18
Vedi anche: Papeete Beach Compilation Vol. 26 Winter hits 2017.