Il 27 maggio 2014, esce il nuovo CD-compilation Now summer hits 2014, opera disponibile dal 20 maggio in digital download. Ascoltatela!
L'album propone un totale di 22 tracce, tra le quali spiccando in grandissimi successi che si propongono come tormentoni dell'estate 2014.
Il CD propone brani ormai classici del calibro di Happy (by Pharrell Williams), Timber di Pitbull ft. Kesha, Rather Be dei Clean Bandit, Demons degli Imagine Dragons, Addicted to You di Avicii, Anywhere for You di John Martin e molti altri.
Dopo la copertina frontale, potete leggere i titoli di tutte le canzoni proposte in questa nuova uscita discografica.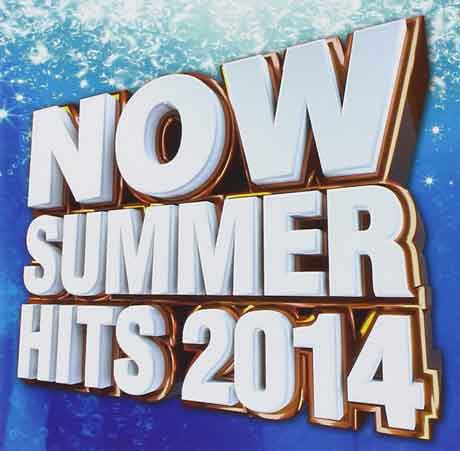 Tracklist Now summer hits 2014 (lo trovi su Amazon nei formati Audio CD e Digital Download) – Cliccate sugli appositi link per ascoltare in streaming le canzoni, o per leggere ulteriori informazioni.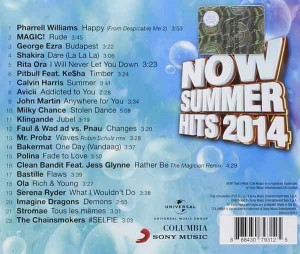 Vedi anche: Now Summer Hits 2016.