A oltre quattro anni di distanza dall'ultima fortunata fatica discografica Trouble Will Find Me, la indie rock band statunitense The National è tornata con il nuovo album "Sleep Well Beast", dall'8 settembre 2017 disponibile nel classico CD, in vinile (blu e bianco a edizione limitata) in download digitale e nelle principali piattaforme streaming per l'ascolto gratuito.
Matt Berninger & soci ci propongono quest'interessante progetto composto da 12 tracce, tra le quali spiccano i primi quattro singoli estratti "The System Only Dreams in Total Darkness", "Guilty Party", "Carin at the Liquor Store" e "Day I Die".
Gran parte delle canzoni sono state firmate da Aaron Dessner, Bryce & Matt Berninger e costituiscono una sorta di concept che parla della difficoltà della vita di coppia, un rapporto che, come affermato da Berninger in diverse interviste rilasciate prima dell'uscita del disco, con il passare del tempo può trovare ostacoli e avversità, che possono minarne la stabilità.
Si tratta a mio parere di un gran bell'album, anche dal punto di vista sonoro, con un deciso utilizzo dell'elettronica, mai cosi presente in passato nel sound del gruppo di Cincinnati, che tuttavia conserva quel mood umbratile, da sempre punto di forza della band.
Appena dopo la cover frontale, trovate i titoli delle canzoni in scaletta ed il link per ascoltarle gratuitamente.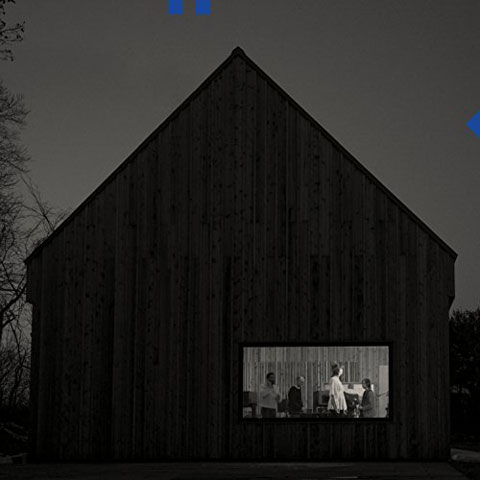 Tracklist – Sleep Well Beast – The National album
(Disponibile su Amazon nelle seguenti versioni: Audio CD – Vinile White Limited Edition – Vinile Blue Limited Edition – Download)
Nobody Else Will Be There 4:40
Day I Die 4:31 [Video]
Walk It Back 5:59
The System Only Dreams in Total Darkness 3:56 [Video]
Born to Beg 4:22
Turtleneck 3:00
Empire Line 5:23
I'll Still Destroy You 5:15
Guilty Party 5:39 [Video]
Carin at the Liquor Store 3:33 [Video]
Dark Side of the Gym 4:50
Sleep Well Beast 6:33
Streaming audio: per ascoltare gratuitamente le dodici canzoni cliccate sul lato b della cover in basso ed effettuate il login o iscrivetevi gratuitamente su Spotify.