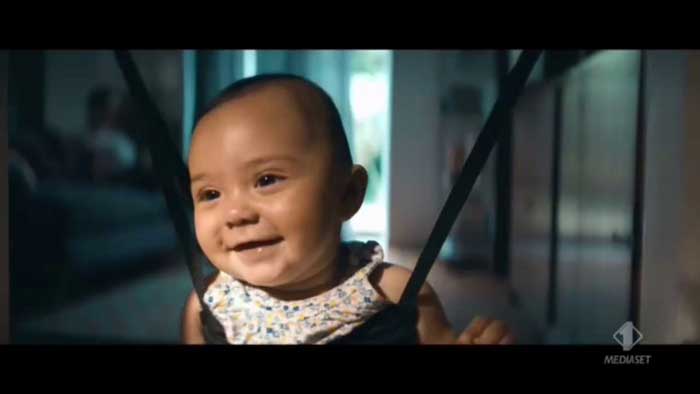 Da dicembre 2019 viene trasmesso in tv il simpaticissimo spot di Just Dance 2020, videogame per Nintendo Switch, nel quale vediamo ballare tanti ragazzi, bambini e persino un bebè.
Vai direttamente al titolo della canzone
A fare da colonna sonora alla pubblicità, non poteva che esserci una contagiosa e coinvolgente canzone. Qual è il titolo? Ve lo dico appena dopo il video.
High Hopes, secondo singolo dei Panic! At the Disco estratto dal sesto album in studio Pray for the Wicked, pubblicato il il 22 giugno 2018. Il testo e l'audio. Qui un articolo con la traduzione in italiano di High Hopes, che è anche disponibile in alcuni remix.
Scritto da Sam Hollander, Cook Classics, Tayla Parx, Jake Sinclair, LOLO, Ilsey, Jonas Jeberg, Jenny Owen Youngs & Brendon Urie, frontman del gruppo pop rock statunitense, e prodotto da Jonas Jeberg & Jake Sinclair, questo pezzo è stato una hit internazionale, che nella penisola è stata certificata due volte Platino.
---
Testo High Hopes – Panic! At the Disco
Audio: Spotify – Deezer – Youtube (video)
[Intro]
High, high hopes
[Chorus]
Had to have high, high hopes for a living
Shooting for the stars when I couldn't make a killing
Didn't have a dime but I always had a vision
Always had high, high hopes (High, high hopes)
Had to have high, high hopes for a living
Didn't know how but I always had a feeling
I was gonna be that one in a million
Always had high, high hopes
[Verse 1]
Mama said, fulfill the prophecy
Be something greater, go make a legacy
Manifest destiny, back in the days
We wanted everything, wanted everything
Mama said, burn your biographies
Rewrite your history, light up your wildest dreams
Museum victories, every day
We wanted everything, wanted everything
[Pre-Chorus]
Mama said don't give up, it's a little complicated
All tied up, no more love and I'd hate to see you waiting
[Chorus]
Had to have high, high hopes for a living
Shooting for the stars when I couldn't make a killing
Didn't have a dime but I always had a vision
Always had high, high hopes
Had to have high, high hopes for a living
Didn't know how but I always had a feeling
I was gonna be that one in a million
Always had high, high hopes (High, high hopes)
[Verse 2]
Mama said, it's uphill for oddities
The stranger crusaders, ain't ever wannabes
The weird and the novelties don't ever change
We wanted everything, wanted everything (High, high hopes)
[Bridge]
Stay up on that rise
Stay up on that rise and never come down, oh
Stay up on that rise
Stay up on that rise and never come down
[Pre-Chorus]
Mama said don't give up, it's a little complicated
All tied up, no more love and I'd hate to see you waiting
They say it's all been done but they haven't seen the best of me-eh-eh-eh
So I got one more run and it's gonna be a sight to see-eh-eh-eh
[Bridge]
Had to have high, high hopes for a living
Shooting for the stars when I couldn't make a killing
Didn't have a dime but I always had a vision
Always had high, high hopes (High, high hopes)
Had to have high, high hopes for a living
Didn't know how but I always had a feeling
I was gonna be that one in a million
Always had high, high hopes (High, high hopes)
[Chorus]
Had to have high, high hopes for a living
Shooting for the stars when I couldn't make a killing
Didn't have a dime but I always had a vision
Always had high, high hopes
Had to have high, high hopes for a living
Didn't know how but I always had a feeling
I was gonna be that one in a million
Always had high, high hopes (High, high hopes)