Do The Damage è il lato b del singolo di Noel Gallagher's High Flying Birds In the Heat of the Moment pubblicato il 17 novembre 2014, disponibile anche in vinile 7″ in due diverse edizioni, di cui una limitata con speciale disco colorato.
Entrambe le canzoni saranno incluse nel secondo studio album della rock band Noel Gallagher's High Flying Birds intitolato Chasing Yesterday, che vedrà la luce presumibilmente i primi giorni del marzo 2015. Ecco la tracklist del disco interamente prodotto da Gallagher:
CD 1
1. Riverman
2. In the heat of the moment
3. The girl with x-ray eyes
4. Lock all the doors
5. The dying of the light
6. The right stuff
7. While the song remains the same
8. The Mexican
9. You know we can't go back
10. Ballad of the mighty I (featuring Johnny Marr)
CD 2 (deluxe edition bonus tracks)
1. Do the damage
2. Revolution song
3. Freaky teeth
4. In the heat of the moment (remix)
Nel dettaglio, il singolo In the Heat of the Moment è il primo estratto dall'opera mentre il secondo singolo sarà Ballad of the mighty I feat. Johnny Marr. In merito a Marr, Gallagher ha detto: "E' davvero un gran chitarrista, con qualità e caratteristiche uniche. E' un musicista stupefacente, di altissimo livello".
L'ex Oasis e gli High Flying Birds, il prossimo 14 marzo presenteranno al pubblico italiano il nuovo progetto discografico tramite un concerto che sarà ospitato dal Fabrique di Milano.
Il brano Do The Damage sarà invece disponibile sono nell'edizione deluxe dell'ex frontman degli Oasis, ed è stato trasmesso per la prima volta in streaming esclusivo sul sito web della rivista NME il 14 novembre scorso. In tale occasione, Noel ha rivelato che la canzone era stata inizialmente scelta per essere la traccia d'apertura del nuovo progetto discografico, per essere successivamente stata scartata. Secondo l'interprete, Do The Damage ootrebbe essere la 23ª miglior canzone che abbia mai scritto "finché non è comparsa Riverman, la 22ª miglior canzone che ho mai scritto" ha raccontato l'artista.
Siete curiosi di ascoltarla? Cliccate sull'immagine dopo la quale potete leggere le parole in che la compongono.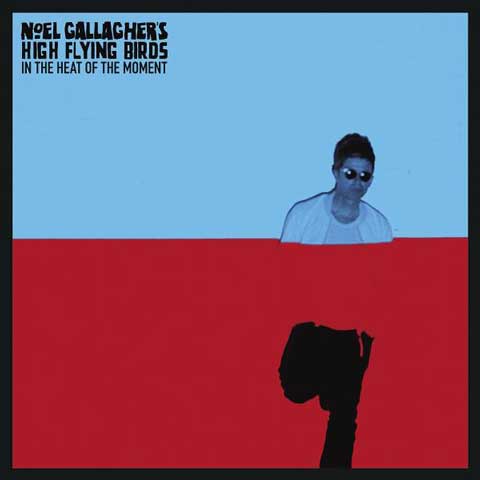 Testo Do The Damage – Noel Gallagher's High Flying Birds (Digital Download – Download digitale 2 singoli – Vinile)
There's gold in the city
But never quite enough like to pay the rent
You could've had it all
But the pity and everything you're gonna need is heaven sent
Maybe the dream that we had is gone
The people 'round here are like a setting sun
They're pickin' you up
When they're knocking you down
But they can't stop me from loving you
Do you want a butterfly
The deals doesn't let it by
You do the damage kid
If love's what it's all about
It's soul I can show you now
You do the damage kid
Like a stone I was falling
Would anybody come and get me out of here
I waited in the rain for the calling
Would anybody come and get me out of here
Maybe the dream that we had is gone
The people 'round here are like a setting sun
They're pickin' you up
When they're knocking you down
But they can't stop me from loving you
Do you want a butterfly
The deals doesn't let it by
You do the damage kid
If love's what it's all about
It's soul I can show you now
You do the damage kid
Be my butterfly
Please don't forget about it
You do the damage kid
If love's what it's all about
It's soul I can show you now
You do the damage kid