Before the Dawn (live) è un album dal vivo della cantautrice e mimo britannica Catherine Bush, aka Kate Bush, uscito il 25 novembre 2016 a nome The K Fellowship. Si tratta del secondo live album di quest'artista. Nel 1989 era infatti stato rilasciato Live At The Hammersmith Odeon.
L'opera è disponibile in triplo CD ed in vinile (4 LP) ed è stata incisa durante i concerti che hanno avuto luogo all'Hammersmit Apollo di Londra durante la Residency di 22 date di agosto, settembre e ottobre 2014. Quella tournée è stata un imperdibile evento in quanto l'artista classe 1958, non si esibiva dal vivo da ben 35 anni.
Nel cofanetto non è incluso il discusso tanto DVD, ma i tre citati dischi, ognuno dei quali racchiude una diversa sezione del concerto:
Act One: il CD è dedicato all'intera carriera di Kate Bush
Act Two: è dedicato al lato B dell'album Hounds Of Love uscito nel lontano 1985
Act Three: al lato B dell'album Aerial pubblicato nel 2005.
Della tracklist, fa anche parte una canzone non eseguita durante i concerti, ovvero Never Be Mine.
Appena dopo la copertina frontale, trovate i titoli delle tracks incluse nell'edizione CD ed in quella vinile.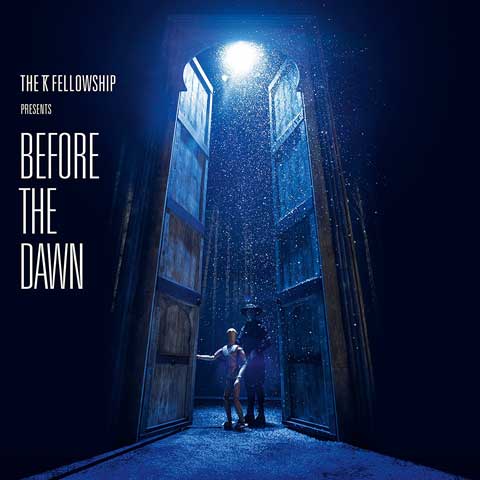 Tracklist Before the Dawn – live album Kate Bush (Disponibile su Amazon nelle versioni 3CD Audio – Vinile [4 LP] – Download Digitale)
CD:
Disco 1: Act I
1. "Lily" 4:48
2. "Hounds of Love" 3:33
3. "Joanni" 6:07
4. "Top of the City" 5:24
5. "Never Be Mine" 5:55
6. "Running Up That Hill (A Deal with God)" 5:40
7. "King of the Mountain" 8:05
Disco 2: Act II
8. "The Astronomer's Call" (monologo parlato) 2:44
9. "And Dream of Sheep" 3:37
10. "Under Ice" 3:04
11. "Waking the Witch" 6:38
12. "Watching Them Without Her" (dialogo) 1:57
13. "Watching You Without Me" 4:23
14. "Little Light" 2:08
15. "Jig of Life" 4:11
16. "Hello Earth" 7:55
17. "The Morning Fog" 5:23
Disco 3: Act III
18. "Prelude" 1:55
19. "Prologue" 10:10
20. "An Architect's Dream" 5:22
21. "The Painter's Link" 1:39
22. "Sunset" 8:00
23. "Aerial Tal" 1:30
24. "Somewhere in Between" 6:59
25. "Tawny Moon" (eseguito da Albert McIntosh) 6:08
26. "Nocturn" 8:51
27. "Aerial" 9:43
28. "Among Angels" 5:48
29. "Cloudbusting" 7:16
Vinile:
Act 1 – Lato A
1. "Lily" 4:48
2. "Hounds of Love" 3:33
3. "Joanni" 6:07
4. "Top of the City" 5:24
Act 1 – Lato B
5. "Never Be Mine" 5:55
6. "Running Up That Hill (A Deal with God)" 5:40
7. "King of the Mountain" 8:05
Act 2 – Lato A
8. "The Astronomer's Call" (monologo parlato) 2:44
9. "And Dream of Sheep" 3:37
10. "Under Ice" 3:04
11. "Waking the Witch" 6:38
12. "Watching Them Without Her" (dialogo) 1:57
13. "Watching You Without Me" 4:23
Act 2 – Lato B
14. "Little Light" 2:08
15. "Jig of Life" 4:11
16. "Hello Earth" 7:55
17. "The Morning Fog" 5:23
Act 3 – Parte 1 – Lato A
18. "Prelude" 1:55
19. "Prologue" 10:10
20. "An Architect's Dream" 5:22
21. "The Painter's Link" 1:39
Act 3 – Parte 2 – Lato B
22. "Sunset" 8:00
23. "Aerial Tal" 1:30
24. "Somewhere in Between" 6:59
25. "Tawny Moon" (eseguito da Albert McIntosh) 6:08
Act 3 – Parte 3 – Lato A

26. "Nocturn" 8:51
27. "Aerial" 9:43
Act 3 – Parte 4 – Lato B
28. "Among Angels" 5:48
29. "Cloudbusting" 7:16