Low è il nuovo singolo della cantante rumena Inna all'anagrafe Elena Alexandra Apostoleanu. Il brano anticipa l'uscita dell'EP Summer Days, che vedrà la luce in Italia il prossimo 15 settembre. Il mini disco dell'artista, conterrà quattro tracce inedite ovvero Take Me Higher, Low, Devil's Paradise e Body and the Sun. Ma la cantante sta lavorando su un secondo progetto discografico battezzato Soy LatINNA, il cui rilascio è previsto per il 2015.
Dopo Take Me Higher, arriva l'audio ufficiale di questa canzone, tramite la quale Inna cerca il rilancio visto e considerato che grandi successi europei con hit come Sun Is Up e Hot, non sono più arrivati con le successive release come Good Time ft. Pitbull, e Cola Song: con quest'ultimo singolo che farà parte della tracklist del nuovo album Soy LatINNA, le cose sono andate leggermente meglio ma solamente in Spagna e Belgio.
Il brano Low, è stato prodotto dal suo team di fiducia che si fa chiamare Play & Win, ed è un pezzo house qualitativamente migliore rispetto ai singoli della nuova era discografica, anche se forse non al punto tale da consentirle rilevanti ascese nelle classifiche.
Potete ascoltarlo appena dopo l'immagine relativa alla copertina. Presenti anche le parole in inglese che compongono l'inedito.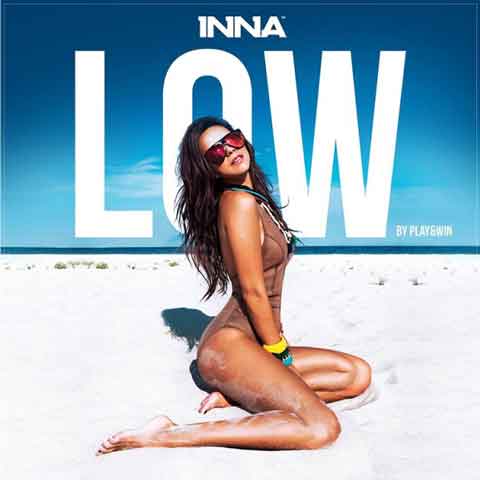 Testo Low – Inna
You got me feeling so alive
We better slow down
It's like I'm on a roller coaster ride
And I'm screaming so loud
I got you so hungry for my love
From the walls right down to the floor
An animal let me hear you roar
I'll take you to the heaven right before
We turn the lights down
Low low low low
We turn the lights down
Low low low low
We turn the lights down
Low low low low
We turn the lights down
Low low low low
Love it how you touch me
You're reading my mind
Close my eyes, I need to see
I feel you inside
I got you so hungry for my love
From the walls right down to the floor
An animal let me hear you roar
I'll take you to the heaven right before
We turn the lights down
Low low low low
We turn the lights down
Low low low low
We turn the lights down
Low low low low
We turn the lights down
Low low low low