Il 20 gennaio 2015 è uscito il nono album in studio dei Belle and Sebastian che si intitola Girls in Peacetime Want to Dance, disco che fa seguito al precedente Belle and Sebastian Write About Love (2010) ed alla compilation The Third Eye Centre (2013).
Sono dodici le tracce incluse in quest'interessante opera della band indie pop formatasi a Glasgow nel gennaio del 1996. Tra le canzoni proposte, spiccano i primi 2 singoli estratti The Party Line, in rotazione radiofonica nella penisola dallo scorso 30 ottobre e The cat with the cream incentrato sulla politica del Regno Unito.
Il nuovo lavoro del gruppo scozzese, è stato registrato nel 2014 ad Atlanta, Georgia, ed è il primo disco dei Belle & Sebastian ad essere stato prodotto da Ben H. Allen III, e ad essere stato distribuito in tutto il mondo dalla label Matador Records.
Dopo la copertina frontale dell'album, potete leggere i titoli delle canzoni che lo compongono.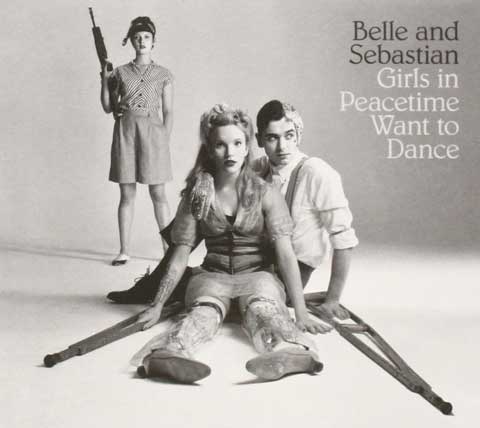 Tracklist Girls in Peacetime Want to Dance – Belle and Sebastian (disponibile su Amazon nei formati Audio CD, Vinile [doppio LP], Vinile Cofanetto a Edizione Limitata e Digital Download)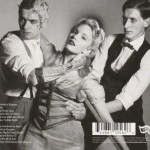 "Nobody's Empire" 5:08
"Allie" 3:16
"The Party Line" 4:14
"The Power of Three" (Sarah Martin alla voce solista) 3:57
"The Cat with the Cream" 5:17
"Enter Sylvia Plath" 6:48
"The Everlasting Muse" 5:25
"Perfect Couples" (Stevie Jackson alla voce solista) 5:29
"Ever Had a Little Faith?" 4:21
"Play for Today" (feat. Dee Dee Penny) 7:33
"The Book of You" (Sarah Martin alla voce solista) 4:23
"Today (This Army's for Peace)" 5:25