Il 22 febbraio 2019 esce il quattordicesimo album in studio dei Dream Theater che si intitola Distance Over Time, interessante progetto del gruppo progressive metal americano, che arriva a poco più di due anni da The Astonishing.
Ad anticipare l'uscita del disco prodotto da John Petrucci, i singoli "Untethered Angel", "Fall into the Light" e "Paralyzed", pubblicati rispettivamente il 7 dicembre 2018, l'11 gennaio e l'8 febbraio 2019.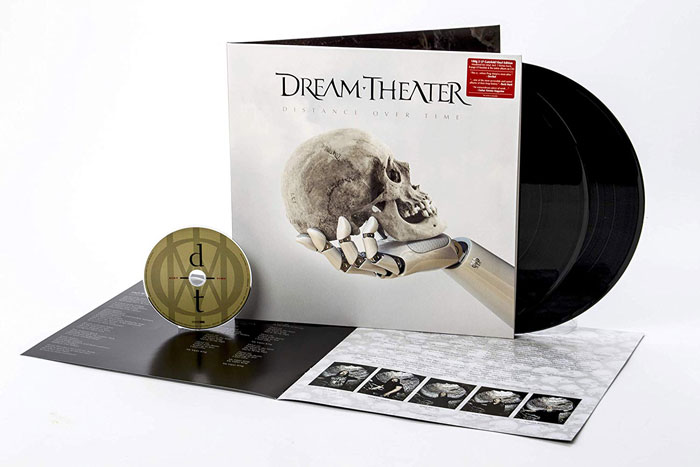 Nella tracklist sono presenti altre sei nuove canzoni più una traccia bonus, tra progressive metal e melodie epiche. I brani portano la firma di John Myung, John Petrucci, Jordan Rudess & Michael Mangini.
Versioni in commercio di Distance Over Time
L'album è disponibile in download digitale, nel classico CD, vinile, nella Deluxe Collector's Box Set che include: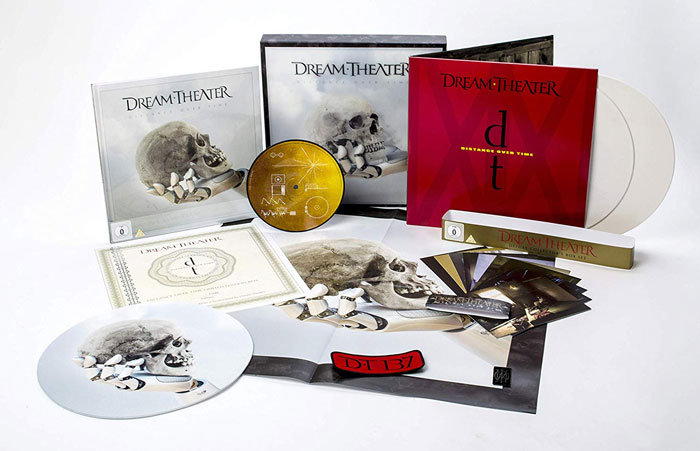 la copertina lenticolare
2CD + Blu-ray + DVD Artbook (Disponibile anche in formato stand-alone, vedi sotto)
2LP 180g Gatefold Edition con artwork esclusivo e vinile bianco
Immagine 7"
Poster 60 x 60 cm
10 cartoline
Panno di feltro personalizzato per giradischi
Patch
Spilletta
Certificato di autenticità numerato a mano
E nella Ltd. Edition 2CD + Blu-ray + DVD Artbook che racchiude: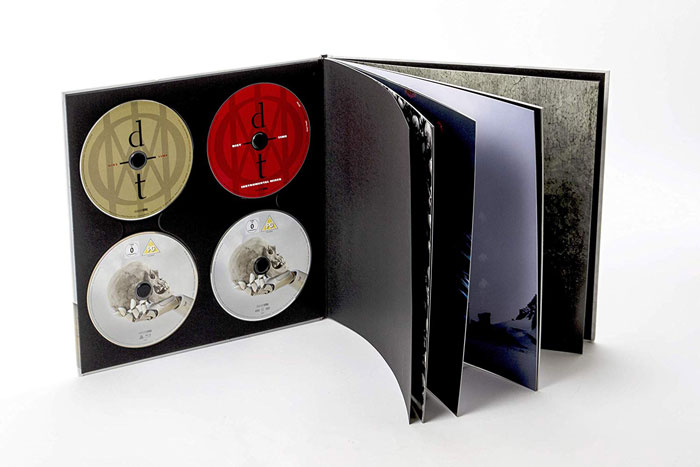 CD dell'album con una bonus track
CD con mix strumentali
DVD & Blu-ray, ciascuno con mix 5.1 con video animati, file in alta qualità e stemmi di "Untethered Angel"
Note di copertina aggiuntive
Artwork addizionale con foto delle sessioni di registrazione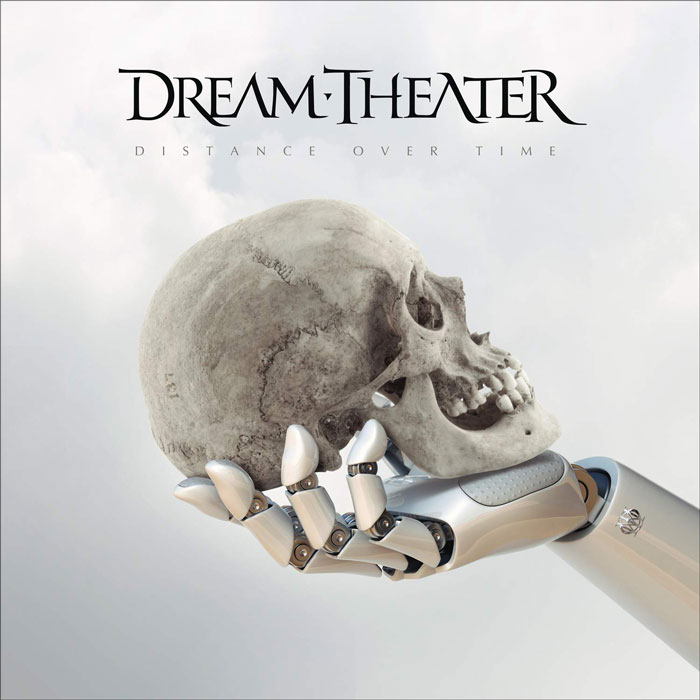 Dream Theater – Distance Over Time tracklist album
Lo trovi su Amazon: Audio CD – Vinile – Deluxe Collector's Box Set – [2 CD + 1 Blu-ray + 1 DVD] – Download – Download su iTunes
Untethered Angel – 6:14 (scritta da John Petrucci) [Video]
Paralyzed – 4:17 (scritta da John Petrucci) [Video]
Fall into the Light – 7:04 (scritta da John Myung) [Video]
Barstool Warrior – 6:43 (scritta da John Petrucci)
Room 137 – 4:23 (scritta da Mike Mangini)
S2N – 6:21 (scritta da John Myung, John Petrucci)
At Wit's End – 9:20 (scritta da James LaBrie)
Out of Reach – 4:04 (scritta da James LaBrie)
Pale Blue Dot – 8:25 (scritta da John Petrucci)
Viper King – 4:00 (bonus track scritta da James LaBrie)
Trailer del disco