E' disponibile in tutti i negozi, il nuovo lavoro discografico di Caro Emerald che si intitola The Shocking Miss Emerald.
Si tratta del secondo album registrato in studio della cantante jazz olandese, ed arriva a tre anni dall'album d'esordio di successo Deleted scenes from the cutting room floor.
Il rilascio dell'opera, contenente 14 tracce, è stato anticipato dal singolo Tangled Up pubblicato il 18 febbraio scorso.
Ecco i titoli di tutte le canzoni presenti nell'LP.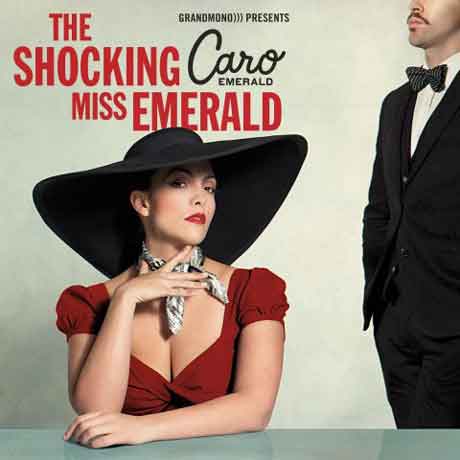 Tracklist The Shocking Miss Emerald – Caro Emerald (lo trovi su Amazon: Audio CD, Deluxe Edition (contiene 2 tracce bonus))
Miss Emerald: Intro 0:39
One Day 4:32
Coming Back As a Man 3:34
Tangled Up 3:15 [traduzione testo e video ufficiale]
Completely 2:29
Black Valentine 5:03
Pack Up the Louie 3:33
I Belong To You 3:27
The Maestro 2:37
Liquid Lunch 3:59 [audio]
Excuse My French 3:52
Paris 4:47
My Two Cents 3:45
The Wonderful In You 3:10
Tell Me How Long (Bonus Track) 2:26
Tangled Up (Yarin & Richwood Remix, Bonus Track) 3:34