E' disponibile dal 19 novembre 2013, l'album relativo alla colonna sonora del film The Hunger Games 2:  La ragazza di fuoco (titolo originale The Hunger Games: Catching Fire).
Si tratta di una nuovissima pellicola diretta da Francis Lawrence, sequel del film del 2012 Hunger Games. Trattasi di un adattamento cinematografico del romanzo di fantascienza, scritto da Suzanne Collins, intitolato La ragazza di fuoco.
Quest'attesissimo film, sarà proiettato nelle sale cinematografiche italiane a partire dal prossimi 27 novembre (dal 22 novembre in America).
La soundtrack, è opera di Suzanne Collins ed è composta da 15 tracce. Per questa colonna sonora, si sono "scomodati" importantissimi artisti-band di fama mondiale, tra i quali citiamo (senza nulla togliere agli altri) i Coldplay, Ellie Goulding, Christina Aguilera, Patti Smith, l'emergente e talentuosa Lorde e Santigold.
Dopo la copertina che trovate quì in basso, potete leggere la lista di tutte le canzoni che compongono questo disco.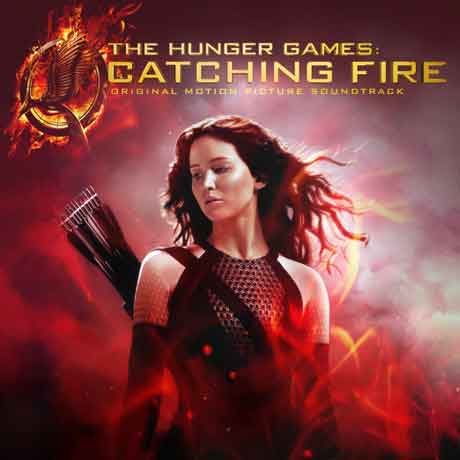 Tracklist The Hunger Games: La ragazza di fuoco (Disponibile su Amazon nel classico formato Audio CD – Deluxe)
Atlas – Coldplay 3:56 [audio]
Silhouettes – Of Monsters and Men 4:31 [audio]
Lean – The National 4:31 [

audio

]
We Remain – Christina Aguilera 4:00 [

audio

]
Devil May Cry – The Weeknd 5:23 [

audio

]
Who We Are – Imagine Dragons 4:09 [

audio

]
Everybody Wants To Rule the World – Lorde 2:35 [

audio

]
Gale – The Lumineers 3:05 [

audio

]
Mirror – Ellie Goulding 4:21 [

audio

]
Capitol Letter – Patti Smith 3:33 [

audio

]
Shooting Arrows At the Sky – Santigold 3:36 [

audio

]
Place For Us – Mikky Ekko 3:31 [

audio

]
Lights – Phantogram 3:45 [

audio

]
Angel On Fire – Antony & The Johnsons 3:47 [

audio

]