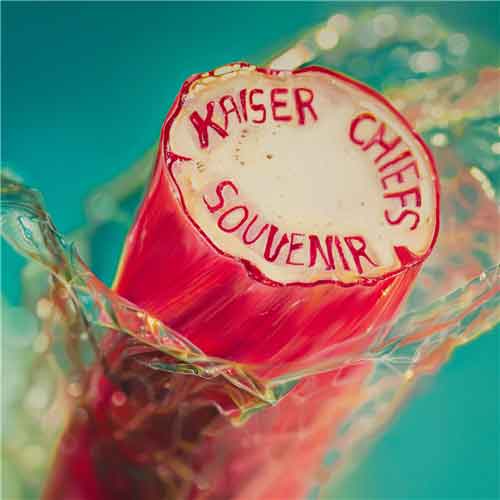 Souvenir: The Singles 2004-2012, è il nuovo album della rock band britannica dei Kaiser Chiefs.
Il disco, racchiude successi della band, che vanno dal 2004 al 2012. Nel disco, sarà presente un solo inedito che si intitola "Listen to Your Head".
il prodotto discografico, uscirà in Gran Bretagna il 4 giugno 2012 e sarà composto da un totale di 16 tracce.
Tracklist
1. "Oh My God" (from Employment, 2005) 3:35
2. "Ruby" (from Yours Truly, Angry Mob, 2007) 3:23
3. "I Predict a Riot" (from Employment, 2005) 3:52
4. "Never Miss a Beat" (from Off with Their Heads, 2008) 3:08
5. "Everything Is Average Nowadays" (from Yours Truly, Angry Mob, 2007) 2:44
6. "The Angry Mob" (from Yours Truly, Angry Mob, 2007) 4:47
7. "Listen to Your Head" (Previously unreleased) 4:06
8. "Every Day I Love You Less and Less" (from Employment, 2005) 3:37
9. "Little Shocks" (from The Future Is Medieval, 2011) 3:42
10. "Love's Not a Competition (But I'm Winning)" (from Yours Truly, Angry Mob, 2007) 3:17
11. "Good Days Bad Days" (from Off with Their Heads, 2008) 2:58
12. "On the Run" (from Start the Revolution Without Me, 2012) 4:08
13. "You Can Have It All" (from Employment, 2005) 4:35
14. "Modern Way" (from Employment, 2005) 4:01
15. "Man on Mars" (from The Future Is Medieval, 2011) 3:48
16. "Kinda Girl You Are" (from The Future Is Medieval, 2011) 2:36