Il 2 giugno 2017 vedrà la luce il quinto album in studio da solista di Roger Waters che si intitola "Is This The Life We Really Want?", atteso disco disponibile nel classico CD, in doppio vinile e nel formato digitale.
Il cantautore, polistrumentista e compositore britannico classe 1943, che dal 1965 al 1985 è stato bassista e cantante (insieme a Syd Barrett e successivamente a David Gilmour) dei Pink Floyd, indimenticabile rock band britannica, torna con il quinto progetto discografico da solista, per l'occasione prodotto da Nigel Godrich.
Nel disco, che arriva a 12 anni dall'ultima fatica "Ça ira", sono presenti dodici nuove canzoni, tra le quali spiccano i primi tre singoli estratti "Smell the Roses", "Déjà Vu" (ha debuttato dal vivo nel 2014 con il titolo "Lay Down Jerusalem (If I Had Been God)") e "The Last Refugee", quest'ultima accompagnata dal video ufficiale uscito lo scorso 18 maggio.
Il progetto è stato registrato tra il 2010 ed il 2017 e non include le tracks "Crystal Clear Brooks" e "Safe and Sound", precedentemente confermate dall'artista inglese.
Appena dopo la copertina frontale, trovate i titoli delle restanti nove canzoni incluse in questa attesa uscita discografica ed i linki per ascoltare i citati tre singoli.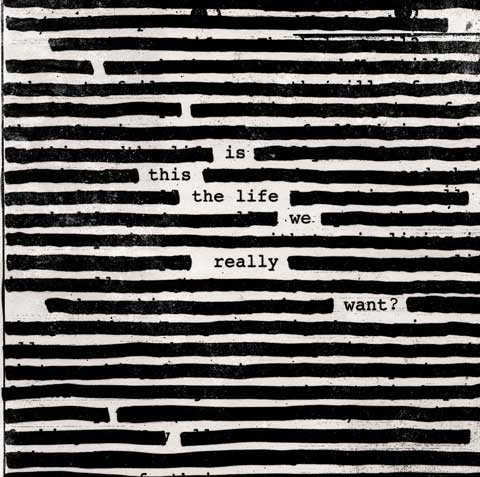 Tracklist Is This The Life We Really Want? – Roger Waters album
(Lo trovi su Amazon nei seguenti formati: Audio CD – Vinile [2LP] – Download)
"When We Were Young" 1:38
"Déjà Vu" 4:27 [Audio]
"The Last Refugee" 4:12 [Video]
"Picture That" 6:47
"Broken Bones" 4:57
"Is This the Life We Really Want?" 5:55
"Bird in a Gale" 5:31
"The Most Beautiful Girl In The World" 6:09
"Smell the Roses" 5:15 [Audio]
"Wait for Her" 4:56
"Oceans Apart" 1:07
"A Part of Me Died" 3:12
Per la recensione di Is This The Life We Really Want?, vi rimando ad un articolo di Andrea Scanzi (de Il Fatto Quotidiano) molto ben fatto.