Till I Die è il titolo del nuovo singolo del rapper statunitense Richard Colson Baker, meglio conosciuto come Machine Gun Kelly e MGK.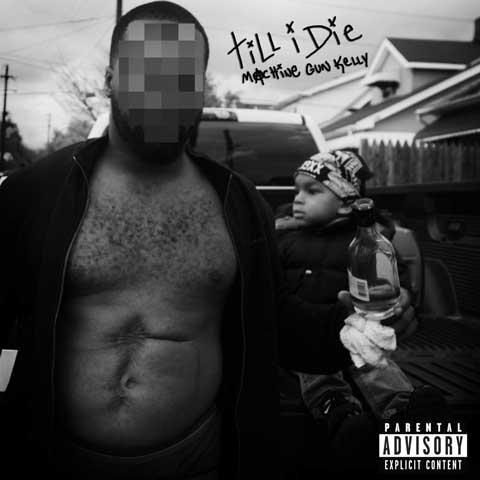 L'inedito anticipa l'uscita del nuovo progetto discografico dell'artista di Cleveland, ancora senza titolo e data di rilascio.
Si tratta di una potente canzone dalla forte matrice sociale, un pezzo autobiografico dedicato alla città natale: Cleveland, che omaggia anche chi l'ha creato sia dal punto di vista musicale, che come persona.
Il video ufficiale è ovviamente girato per i quartieri di Cleveland, e potete gustarvelo ad inizio articolo, mentre a seguire potete leggere le parole in inglese.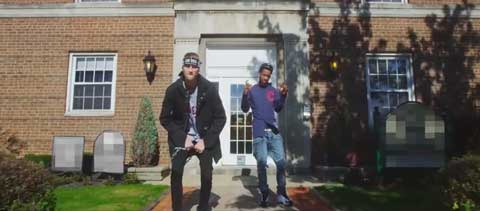 Testo Till I Die – Machine Gun Kelly (Digital Download)
One time for the city, my city
[Chorus:]
Bitch I'm from the land, Till I Die (Till I Die)
Till I Die
On the East Side Till I Die (Till I Die)
Till I Die
Bumping that Bone Thugs, Till I Die (Till I Die)
Till I Die
In the hood, I'm good Till I Die
CLE Till I Die
[Hook 4x:]
Everywhere I go, I'm putting on
Putting on, putting on
Where you from?
Straight out of the motherfucking crib hoe
On 128th, me and Slim though
Dead broke, we was smoking mid bro
Baby mama holler "How we supposed to live though?"
Fuck that, beat the game up quick though
Everybody in the team eating
Green meals, green leaves with the green season
Catch me on Lee, up at Sharks eating
Whipping with the hot sauce like I'm street leaguing
And 1 though
On the porch getting cut though
On 1st block with a blunt rolled
Me and Dub-O
My city, my city been turned up from the jump though
[Chorus]
[Hook 4x]
Y'all know, Y'all know
It's tatted up on all of my squad hoe
I rolled J's in a 12 inch Raw paper
Everyday I live life like Pablo
Y'all Know, y'all know
I'm tatted like I don't need jobs hoe
Nobody's gonna stop me from getting paper
Everyday I feel like El Chapo
I was getting high in the 6th grade
Throwing hands in the hall on the first day
Scared of one of my hoes getting knocked up
Snatching purses in the mall, getting locked up
Bitch, I needed paper, I needed paper
Dreaming of a penthouse and an elevator
The hood taught me don't talk, just walk my
Timbos on the curb by the stop sign
Kells
[Hook:]
East Side, West Side
Cleveland for life
East Side, West Side
Aye
Uptown to down the way, uptown to down the way
EC to The Heights all day, EC to The Heights all day
[Chorus:]
Bitch I'm from the land, Till I Die (Till I Die)
Till I Die
On the East Side Till I Die (Till I Die)
Till I Die
Bumping that Bone Thugs, Till I Die (Till I Die)
Till I Die
In the hood, I'm good Till I Die
EST Till I Die