The Love è una nuova canzone della cantautrice canadese Kiesza, traccia numero nove facente parte del primo studio album Sound of a Woman, il cui rilascio è fissato al prossimo 21 ottobre.
Dopo i singoli "Hideaway" (grande successo), "Giant in my Heart" e "No Enemiesz", ed averci fatto ascoltare le tracce "What Is Love", cover della famosa hit anni '90 di Haddaway, e "Bad Thing", l'artista ha da poco rilasciato l'audio ufficiale di questa canzone, co-scritta insieme a Rami Samir Afuni, Paolo "Shirazi" Prudencio e Carlos St. John.
Ad un paio di settimane dal rilascio dell'atteso disco, Kiesza torna al sound grazie al quale si è fatta conoscere a livello internazionale, scalando le classifiche.
Il brano in questione parla di come l'interprete abbia trovato il vero amore. A mio parere questo pezzo potrebbe tranquillamente diventare un singolo a tutti glie effetti.
Dopo l'immagine relativa alla copertina, potete leggere le parole che compongono l'inedito, che potete ascoltare cliccandoci sopra.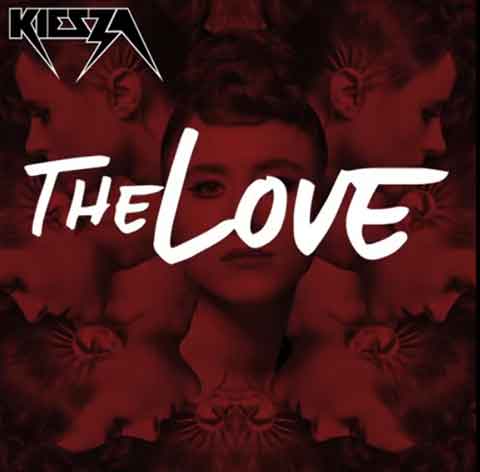 Testo The Love – Kiesza (Digital Download)
This is the love
Something you can feel but you can't define
Can't get enough
And I don't wanna leave what we can't rewind
This is the love
Something you can feel but you can't define
Can't get enough
And I don't wanna leave what we can't rewind
Yeah, yeah, yeah
Yeah, yeah, yeah
Baby, baby
Yeah, yeah, yeah
Yeah, yeah, yeah
Baby, baby
I'm so close
You take me far away
I don't go
We'll get to feel this love again
Don't vice clothes
You make my heart away
I just know that you're one hell of a love
Shouting from the ceiling
Candy calling
This is the love
Something you can feel but you can't define
Can't get enough
And I don't wanna leave what we can't rewind
This is the love
Something you can feel but you can't define
Can't get enough
And I don't wanna leave what we can't rewind
Yeah, yeah, yeah
Yeah, yeah, yeah
Baby, baby
Yeah, yeah, yeah
Yeah, yeah, yeah
Baby, baby
I don't wanna waste another day
Of my choice, don't think I'll ever wanna land
I feel you in every single way
I just know that you're one hell of a love
Shouting from the ceiling
Candy calling
Oh when you're holding me
I feel something, and it feels so good
Oh when you're holding me
You give me something no one ever could
Oh when you're holding me
You give me something that it feels so good
Oh when you're holding me
You give me something no one ever could
This is the love
Something you can feel but you can't define
Can't get enough
And I don't wanna leave what we can't rewind
This is the love
Something you can feel but you can't define
Can't get enough
And I don't wanna leave what we can't rewind