Get Ugly è il titolo del secondo singolo di Jason Derulo estratto dal nuovo progetto discografico Everything Is 4, che vedrà la luce il prossimo 2 giugno e che sarà composto da undici tracce inedite.
Dopo Want to Want Me, il cantautore e ballerino di Miami ha rilasciato l'audio di questa canzone, che devo dire è decisamente gradevole all'ascolto.
Si tratta di una uptempo Urban sulla quale al momento si sa ben poco: non si conosce né chi l'ha prodotta e né chi l'ha scritta.
Provando a tradurla (al momento fare la traduzione è praticamente impossibile in quanto il testo è sicuramente sbagliato in molte sue parti), si intuisce che Derulo parli con una ragazza brutta. La mia intuizione viene da qui:
[Hook]
Get ugly
Yeah, get ugly, baby
Get ugly
You're too sexy to me
Sexy to me
You're too sexy to me
Sexy to me
So sexy
Damn, that's ugly
Si mette male
Sì, si mette male, baby
Si mette male
Sei troppo sexy per me
Sexy per me
Sei troppo sexy per me
Sexy per me
Così sexy
Accidenti, ecco brutta
Ad ogni modo questo pezzo è decisamente allegro, carino ed orecchiabile, a mio parere meglio del precedente Want to Want Me.
Siete curiosi di ascoltare la nuova canzone? Cliccate sull'immagine sottostante per accedere all'audio ufficiale su Youtube.
Di seguito potete invece leggere le parole in inglese che compongono l'inedito, del quale sono certo sentiremo parlare nei prossimi giorni.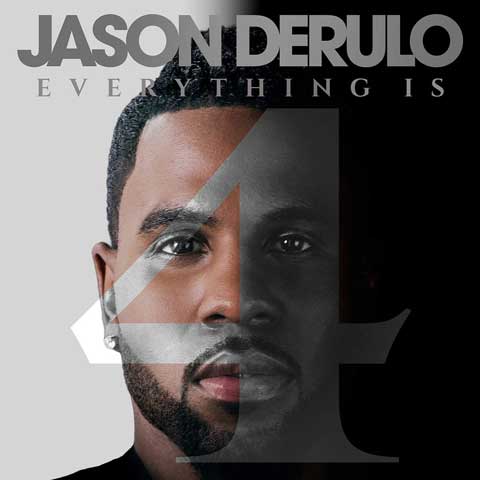 Testo Get Ugly – Jason Derulo (Digital Download)
(è sicuramente sbagliato in alcune sue parti. Se siete in grado di correggerlo lasciate un commento)
[Intro]
Girl, ladies, let your hurr down
Let your hurr down
We's about to get down
[Verse 1]
Oh my, oh my, oh my god
This girl straight and this girl not
Tipsy off that peach Ciroc
Like la la la
Ching-a-lang-lang, ching-a-ling-a-lang-lang
Jeans so tight I could see loose change
Do your thang, thang, girl
Do that thang like la la la
[Pre-Hook]
Tell them pretty faced girls tryna grabs each other
And them undercover freaks who ain't nun' but trouble
Baby, I'mma tell you some' only cause I love ya
People all around the world sexy motherfuckers
[Hook]
Get ugly
Yeah, get ugly, baby
Get ugly
You're too sexy to me
Sexy to me
You're too sexy to me
Sexy to me
So sexy
Damn, that's ugly
[Verse 2]
Bruh, I can't, I can't even lie
I'm about to be that guy
Someone else gon' have to try me
La la la
Bang-a-rang-rang, bang-a-ring-a-rang-rang
Bass in the trunk, vibrate that thang
Do your thang, thang, girl
Do that thang like la la la
[Pre-Hook]
[Hook 2]
Get ugly
Get ugly, baby, woo hoo
And everybody say la la la
Get ugly
You're too sexy to me
Sexy to me
You're too sexy to me
Sexy to me
So sexy
Damn, that's ugly
[Bridge]
Ay, Ricky
This beat give me that ugly face, man
Everybody lose control
Let's get ugly, dysfunctional
Everybody lose control
Let's get ugly, dysfunctional
[Pre-Hook]
[Outro]
Light them up then pass that, pass that
La la la
Everybody lose control
Let's get ugly, dysfunctional
Get ugly
You know what I'm talking about
You're too sexy to me
Sexy to me
You're too sexy to me
Sexy to me
So sexy
Damn, that's ugly