In data 20 gennaio 2015 è uscita la nuova compilation di Do It Yourself intitolata DJ Selection 420 – The House Jam Part 127, album che contiene le hit del momento, tutte da ballare.
Spada & Elen Levon, Cazzette, Marlon Roudette, Nabiha, Disciples, Sirens Of Lesbos, Robin Schulz e Marlon Roudette, sono solo alcuni degli artisti protagonisti in questo disco, che propone un totale di dodici tracce, nelle versione remixate da grandi deejay come The Cube Guys, Hoxton Whores, Kant e Claptone.
Quella che vedete in basso è la copertina frontale del CD, dopo la quale potete leggere i titoli di tutte le canzoni che lo compongono, ed ascoltarle in streaming gratis.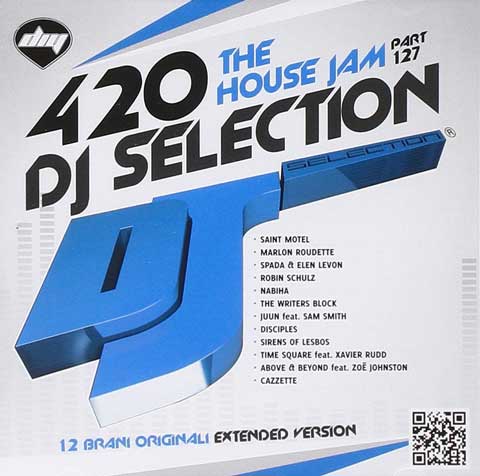 Tracklist DJ Selection 420 – The House Jam Part 127 (disponibile su Amazon nei formati Audio CD e Digital Download)