Io Prima Di Te (titolo originale Me Before You) è un nuovo film diretto da Thea Sharrock, che tra i protagonisti vede Emilia Clarke, Sam Claflin, Jenna Coleman e Charles Dance. La pellicola è tratta dall'omonimo libro di Jojo Moyes e viene distribuita nelle sale italiane dal 1° settembre 2016.
Il film ha ben due colonne sonore, entrambe ascoltabili in streaming gratuito: la prima (Original Motion Picture Score) include 23 musiche originali create dal compositore scozzese Craig Armstrong. La seconda (Original Motion Picture Soundtrack) è indubbiamente la più interessante, in quanto racchiude nove tracks di importanti artisti, tra brani conosciuti ed altri creati appositamente per la colonna sonora. Tra le nuove canzoni, Till The End di Jessie Ware,  Not Today degli Imagine Dragons e Surprise Yourself di Jack Garratt, ma in questa soundtrack sono presenti pezzi di artisti come Ed Sheeran, i The 1975 e gli X Ambassadors.
Quella che vedete in basso, è proprio la cover di questa soundtrack, dopo la quale trovate le tracklist ed un paio di link per l'ascolto gratuito.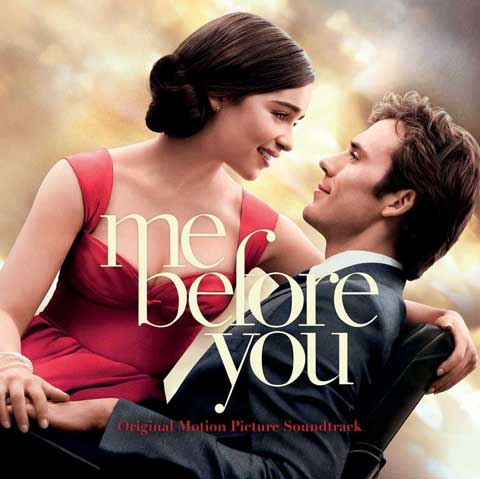 Tracklist colonna sonora Io Prima Di Te [Original Motion Picture Soundtrack] (Disponibile su Amazon nel formato Audio CD import – Download Digitale)
Numb – Max Jury 4:05
Happy With Me – HOLYCHILD 2:48
The Sound – The 1975 4:08
Surprise Yourself – Jack Garratt 4:20
Don't Forget About Me – Cloves 4:28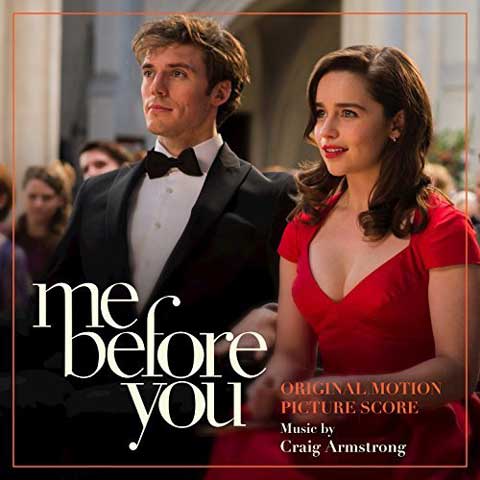 Me Before You – Original Motion Picture Score – Tracklist (Digital Download)
Me Before You Orchestral – Craig Armstrong
Will Goes To Work – Craig Armstrong
The Castle – Craig Armstrong
Walk Home – Craig Armstrong
Lou's Interview – Craig Armstrong
Meet Will – Craig Armstrong
Lunch Hour – Craig Armstrong
Alicia & Rupert – Craig Armstrong
Lou Phones For Help – Craig Armstrong
Will's Pain – Craig Armstrong
Didn't You Love Anything? – Craig Armstrong
Lou Shaves Will – Craig Armstrong
Will's Wish – Craig Armstrong
The Red Dress – Craig Armstrong
Ramparts – Craig Armstrong
A Lawyer Calls – Craig Armstrong
Rush To Hospital – Craig Armstrong
Nathan Agrees – Craig Armstrong
the Beach – Craig Armstrong
Talk With Dad – Craig Armstrong
Journey To Dignitas – Craig Armstrong
Paris – Craig Armstrong
Within A Day – Craig Armstrong