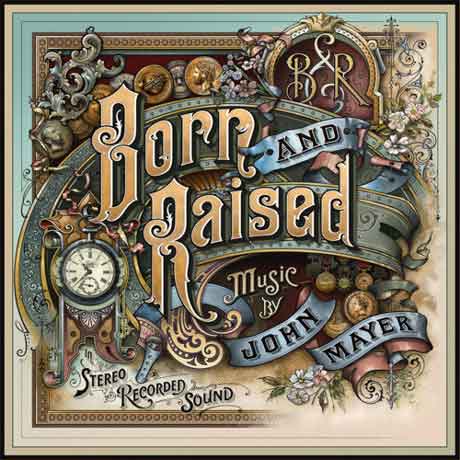 Nella classifica relativa agli album più venduti in USA, non poteva esserci miglior esordio per John Mayer ed il suo Born And Raised che debutta addirittura in vetta. Resta seconda Adele ed il suo "21" e terzo Carrie Underwood con "Blown Away". Vediamo la top ten.
Classifica Album più venduti in America aggiornata all'1 giugno 2012
John Mayer – Born And Raised (New)
Adele– 21 (=)
Carrie Underwood– Blown Away (=)
Slash Featuring Myles Kennedy & The Conspirators – Apocalyptic Love (New)
One direction – Up All Night (+5)
Lionel Ritchie – Tuskegee (+3)
MercyMe – The Hurt & The Healer (New)
Sara Bareilles – Once Upon Another Time (EP) (New)
Various Artists – NOW 42 (-3)
Norah Jones – Little Broken Hearts (-5).
Per quel che concerne invece i singoli più venduti, troviamo sempre in vetta Gotye featuring Kimbra con Somebody That I Used To Know. Sale al secondo posto Carly Rae Jepsen con Call Me Maybe che sale di 2 posizioni. Chiudono il podio i Maroon 5 featuring Wiz Khalifa con Payphone.
Classifica Singoli più venduti negli Stati Uniti aggiornata all'1 giugno 2012
4 Fun. featuring Janelle Monae -We Are Young (-1)
5 Nicki Minaj – Starships (+1)
6 Flo Rida Featuring Sia – Wild Ones (-1)
7 One direction – What Makes You Beautiful (=)
8 The Wanted – Glad You Came (=)
9 Justin Bieber – Boyfriend (=)
10 Phillip Phillips – Home (New)
11 Rihanna – Where Have You Been (+2)
12 Train – Drive by (-2)
13 Usher – Scream(+2)
14 Pitbull – Back in time (+2)
15 Kelly Clarkson – (Stronger) What Doesn't Kill You (+4)
16 Karmin – Brokenhearted (+7)
17 Ellie Goulding – Lights (+5)
18 Calvin Harris – Feel So Close (-6)
19 Eric Church – Springsteen (+1)
20 Katy Perry – Part Of Me (-6)