Blues Of Desperation è il dodicesimo album in studio di Joe Bonamassa, in uscita il 25 marzo 2016, a un anno di distanza dal disco live Muddy Wolf at Red Rocks e ad un anno e mezzo da Different Shades of Blue.
Il chitarrista e cantautore statunitense torna con quest'interessante progetto, inciso presso i Gran Victor Sound Studios di Nashville, insieme all'ormai fidato producer Kevin Shirley (Led Zeppelin, Iron Maiden, Journey).
L'opera è formata da undici tracce, registrate con l'apporto dei cantanti Giada McRae, Mahalia Barnes e Juanita Tippins, del bassista Michael Rhodes, dei batteristi Anton Fig e Greg Morrow, del tastierista Reese Wynans e dei suonatori di corno Mark Douthit, Paulie Cerra e Lee Thornburg.
L'album è disponibile nel classico CD, nel CD deluxe silver edition, in vinile e nel formato digitale.
La silver edition a edizione limitata contiene: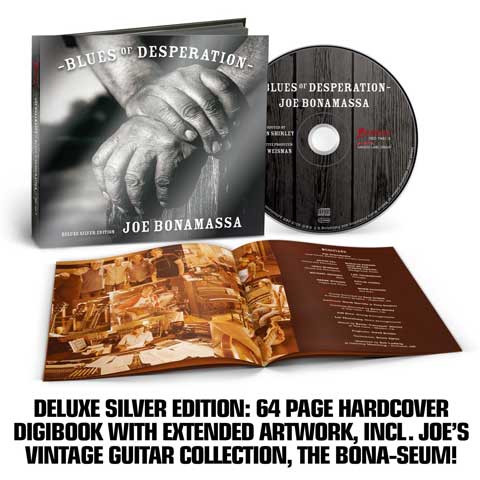 Appena dopo la copertina frontale, potete leggere i titoli delle undici canzoni incluse in questa nuova e attesa uscita discografica.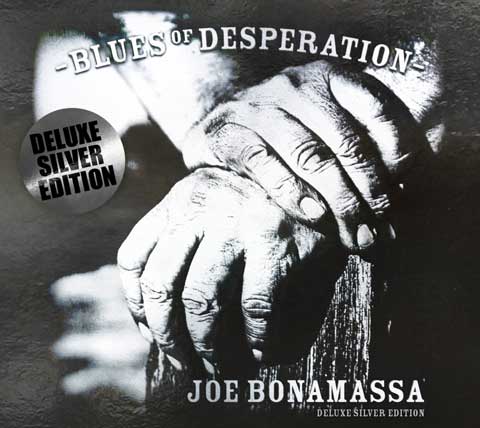 Tracklist Blues Of Desperation – Joe Bonamassa album (Reperibile su Amazon nei formati Audio CD Deluxe Silver Edition – Vinile – Digital Download)
This Train 4:20
Mountain Climbing 5:43
Drive 5:47
No Good Place for the Lonely 8:38
Blues of Desperation 6:27
The Valley Runs Low 4:03
You Left Me Nothin' but the Bill and the Blues 4:10
Distant Lonesome Train 5:53
How Deep This River Runs 6:30
Livin' Easy 4:37
What I've Known for a Very Long Time 5:33