Porta il titolo di Dance il nuovo singolo della bella e brava cantante rumena Alexandra Stan, che anticipa il rilascio del nuovo album sul quale al momento non si conoscono dettagli.
Dopo Cherry Pop e Thanks for Leaving, arriva il terzo estratto dal nuovo lavoro, in cui la Stan torna alle origini del successo utilizzando il proficuo sassofono.
Dance è una canzone decisamente orecchiabile ed estiva, che potrebbe far tornare Alexandra nei primi posti delle classifiche europee. Non so se riuscirà a bissare il successo della hit-tormentone Mr. Saxobeat, ma indubbiamente se promosso in maniera adeguata, il singolo potrebbe fare bene e far togliere non poche soddisfazioni all'interprete.
Sicuramente meglio del precedente Cherry Pop, deludente esperimento di sonorità K-Pop, il poco originale testo del brano in questione, scritto dalla Stan insieme a Alexandru Cotoi, Erik Lidbom, Mika Moupondo, LeeAnna James e Cosmin Basasteanu, parla di un amore nato sulla pista da ballo…
Dopo la copertina ufficiale, potete vedere il video ufficiale diretto da Khaled Mokhtar, tra primi piani della cantante e balli coreografici-artistici. Appena dopo potete leggere le parole dell'inedito.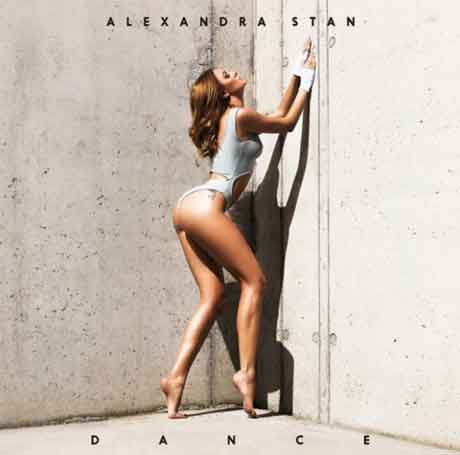 Testo Dance – Alexandra Stan
Alexandra Stan Dance is the third single from the Romanian's singer sophomore studio album. "Dance" has saxophone!
Love all over the world
Makin' love all over the world
Ooh oh oh oh
Love all over the world
Makin' love all over the world
Oooh oh oh oh
In my dreams you're falling, you're falling, you're falling down
I'm breaking, I'm breaking your rules
I really believe you can try and change your ways
'Cause by the time you'll know I'm gonna take your hand
Won't let you go
We'll lose our mind, we'll lose our mind
Why don't you dance dance dance
And with your very friends let's start a new romance
Ooh oh oh
Why don't you dance dance dance
And with your very friends let's start a new romance
Ooh oh oh
Why don't you dance dance dance dance dance dance
[Instrumental]
Love all over the world
Makin' love all over the world
Ooh oh oh oh
This feels lost thinking there's nothing to bring you up
I'll show you, I'll show we're no fools
I'll make you believe you can turn your life around
'Cause by the time you'll know I'm gonna take your hand
Won't let you go,
We'll lose our mind, we'll lose our mind
Why don't you dance dance dance
And fall in love with friends, let's start a new romance
Why don't you dance dance dance
And fall in love with friends, let's start a new romance
Why don't you dance dance dance
And fall in love with friends, let's start a new romance
Ooh oh oh
Why don't you dance dance dance
And fall in love with friends, let's start a new romance
Ooh oh oh
Why don't you dance dance dance dance dance dance
[Instrumental]
Why don't you dance dance dance
And fall in love with friends, let's start a new romance
Why don't you dance dance dance
And fall in love with friends, let's start a new romance