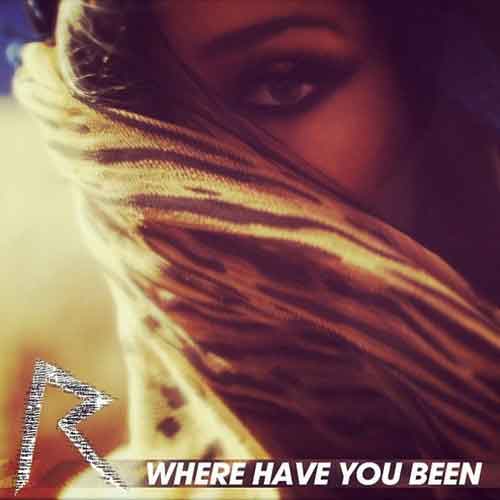 L'8 maggio, Rihanna rilascerà il nuovo singolo Where Have You Been,  quinto estratto dal nuovo album "Talk That Talk", pubblicato lo scorso 18 novembre.
Ricordiamo che il brano, è stato prodotto da Cirkuit, Dr. Luke e Calvin Harris.
Mentre aspettiamo il video ufficiale che è stato registrato di recente, ecco a voi l'artwork del nuovo singolo che ritrae un primo piano della cantante, coperto in gran parte da un foulard.
Audio con traduzione in italiano di Where Have You Been
---
Testo in inglese
[Rihanna]
I've been everywhere, man
Looking for someone
Someone who can please me
Love me all night
I've been everywhere, man
Looking for you babe
Looking for you babe
Searching for you babe
Where have you been
Cause I never see you out
Are you hiding from me, yeah?
Somewhere in the crowd
[Hook]
Where have you been,
All my life, all my life
Where have you been, all my life
Where have you been, all my life
Where have you been, all my life
Where have you been, all my life
[Beat Break]
[Rihanna]
I've been everywhere, man
Looking for someone
Someone who can please me
Love me all night
I've been everywhere, man
Looking for you babe
Looking for you babe
Searching for you babe
Where have you been
Cause I never see you out
Are you hiding from me, yeah?
Somewhere in the crowd
[Hook]
Where have you been,
All my life, all my life
Where have you been, all my life
Where have you been, all my life
Where have you been, all my life
Where have you been, all my life
[Beat Break]
Where have you been, all my life
[Bridge]
You can have all you want
Any way, any day
To show me where you are tonight
[Outro]
I've been everywhere, man
Looking for someone
Someone who can please me
Love me all night
I've been everywhere, man
Looking for you babe
Looking for you babe
Searching for you babe