R-Kive è un album-raccolta della band progressive rock britannica dei Genesis, pubblicata in data 30 settembre 2014.
Si tratta della loro antologia più completa, un box set battezzato "R-Kive" che si pronuncia come "Archive", che propone un totale di 37 tracce suddivise in tre diversi dischi.
Una sorta di catalogo musicale che racchiude 42 anni di carriera del gruppo inglese composto da Tony Banks, Phil Collins, Peter Gabriel, Steve Hackett e Mike Rutherford, che hanno venduto oltre 300 milioni di album nel mondo, sfornando capolavori come Invisible touch.
La tracklisting include anche i grandi classici appartenenti ai repertori solisti dei citati componenti (Mike Rutherford con la band dei Mechanics).
I primi due CD della raccolta "R-Kive", narrano l'evoluzione della band nei suoi primi dieci anni di vita: i dischi contengono perle come la suite "Supper's Ready" (viene da Foxtrot), "The Cinema Show" da "Selling England By The Pound" e "Musical Box" (da Nursery Crime).
Il terzo CD racconta invece la parte più indimenticabile della loro carriera, proponendo pezzi come "Calling All Stations", l'unico brano inserito in R-Kive, che testimonia il breve periodo in cui a cantare è stato Ray Wilson (1996–1998), ma anche pezzi come "Invisible touch", "No Son of Mine" "Afterglow"e "We can't dance".
Dopo la copertina. potete leggere i titoli di tutte le canzoni presenti nel triplo CD, e la provenienza delle stesse.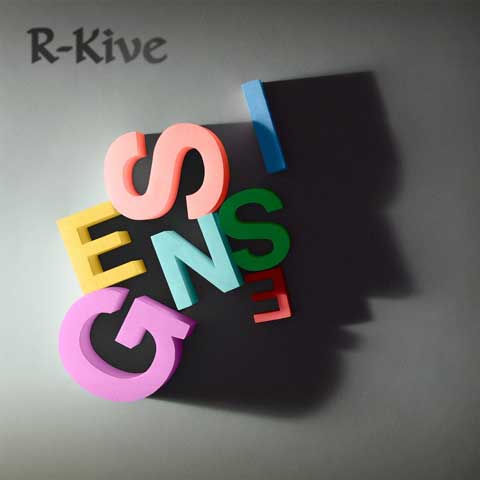 Tracklist R-Kive – Genesis (Disponibile su Amazon nei formati Audio 3 CD e Digital Download)
CD 1
1. 'The Knife' – da 'Trepass' (1970)
2. 'The Musical Box' – da 'Nursery Cryme' (1971)
3. 'Supper's Ready' – da 'Foxtrot' (1972)
4. 'The Cinema Show' – da 'Selling England By The Pound' (1973)
5. 'I Know What I Like' – da 'Selling England By The Pound' (1973)
6. 'The Lamb Lies Down On Broadway' – da 'The Lamb Lies Down On Broadway' (1974)
7. 'Back In N.Y.C.' – da 'The Lamb Lies Down On Broadway' (1974)
8. 'The Carpet Crawlers' – da 'The Lamb Lies Down On Broadway' (1974)
9. 'Ace of Wands' – da "Voyage of the Acolyte" di Steve Hackett (1975)
Disco 2
1. 'Ripples' – da 'A Trick of the Tail' (1976)
2. 'Afterglow' – da 'Wind & Wuthering' (1976)
3. 'Solsbury Hill' – dall'omonimo album di Peter Gabriel (1977)
4. 'Follow You Follow Me' – da 'And Then There Were Three' (1978)
5. 'For A While' – da 'A Curious Feeling' di Tony Banks (1979)
6. 'Every Day' – da 'Spectral Mornings' di Steve Hackett (1979)
7. 'Biko' – dal terzo album omonimo di Peter Gabriel (1980)
8. 'Turn It On Again' – da 'Duke' (1980)
9. 'In The Air Tonight' – from Phil Collins's 'Face Value' (1981)
10. 'Abacab' – da 'Abacab' (1981)
11. 'Mama' – da 'Genesis' (1983)
12. 'That's All' – da 'Genesis' (1983)
13. 'Easy Lover' – (pubblicato originalmente nel 1984)
14. 'Silent Running' – dall'omonimo album di Mike and The Mechanics (1985)
CD 3
1. 'Invisible Touch' – da 'Invisible Touch' (1986)
2. 'Land of Confusion' – da 'Invisible Touch' (1986)
3. 'Tonight Tonight Tonight' – da 'Invisible Touch' (1986)
4. 'The Living Years' – dall'album di Mike and The Mechanic 'Living Years' (1989)
5. 'Red Day on Blue Street' – Dall'album di Tony Banks 'Still' (1991)
6. 'I Can't Dance' – da 'We Can't Dance' (1991)
7. 'No Son of Mine' – da 'We Can't Dance' (1991)
8. 'Hold On My Heart' – da 'We Can't Dance' (1991)
9. 'Over My Shoulder' – dall'album di Mike and The Mechanics 'Beggar On A Beach Of Gold' (1995)
10. 'Calling All Stations' – da 'Calling All Stations' (1997)
11. 'Signal To Noise' – da "Up" di Peter Gabriel (2002)
12. 'Wake Up Call' – dall'album di Phil Collins 'Testify' (2002)
13. 'Nomads' – dall'album di Steve Hackett 'Out Of The Tunnel's Mouth' (2009)
14. 'Siren' – dall'album di Tony Banks 'Six: Pieces of Orchestra' (2012)