Gimme the Love (dammi l'amore) è il secondo singolo di Jake Bugg estratto da On My One, terzo album in studio del cantante, autore e musicista inglese, che sarà pubblicato il 17 giugno 2016 per Virgin EMI Records e Universal Music. Il brano è disponibile nei negozi digitali dallo scorso 26 febbraio.
Dopo il grande successo dei due precedenti progetti discografici "Jake Bugg" (2012 – primo posto nelle classifiche inglesi, Doppio Platino in UK e nomination ai Mercury Music Prize) e "Shangri La" (2013 – Top 5 UK e nominato per i Brit Awards), Jake Edwin Kennedy Bugg torna alla ribalta con questo disco (già disponibile in preorder), che sarà formato dalle seguenti undici canzoni:
1. "On My One" 2:15
2. "Gimme the Love" 3:02
3. "Love, Hope and Misery" 4:00
4. "The Love We're Hoping For" 3:08
5. "Put Out the Fire" 2:17
6. "Never Wanna Dance" 3:31
7. "Bitter Salt" 3:07
8. "Ain't No Rhyme" 3:23
9. "Livin' Up Country" 2:58
10. "All That" 2:42
11. "Hold on You" 3:02
La title track On My One ed il brano in questione, sono i primi due singoli estratti dall'atteso album del cantautore britannico classe 1994.
Gimme the Love verrà trasmesso dalle radio italiane a partire da venerdì 11 marzo ed è accompagnato dal video ufficiale diretto da Michael Holyk, che è possibile vedere cliccando sull'immagine in basso, dopo la quale trovate le parole in inglese che compongono l'inedito, scritto e prodotto dall'interprete.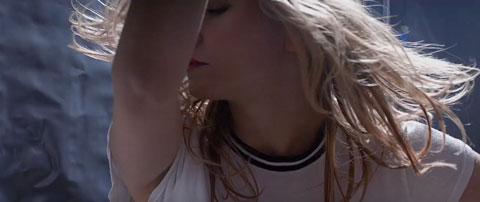 Testo Gimme the Love – Jake Bugg (Digital Download)
[Verse 1]
Stick lies and rhymes about the old days
Keeping rich just to make new waves
I thought about it in a few ways
Pull back, took on the pale blaze
Middle role, the world 'bout the game play
Soft focus hard on the airplay
Tryna make it sound like the new phase
It's only gonna be the same
[Verse 2]
Peering down was falling deep [?]
Streak back trying to give it upbeat
False fibs talk about the old streets
Brick wall hit by the concrete
Throw Ben, backhand his pony
Hard to tell if any [?]
Took back time to think like the old me
It's only gonna be the same
[Chorus]
Just gimme the love
Just gimme the love
Just gimme the love
Just gimme the love
Just gimme the love
Just gimme the love
Just gimme the love
Just gimme the love
It's only gonna be the same
[Verse 3]
Shakes hard, turning out to get paid
Bad times, sees the people real fake
Pushing on her hard whats already been made
Coming up fast, cut glass, the next take
Better put your sticker on cause you gonna break
Late nights make you walk sideways
And now we're gonna party my way
It's only gonna be the same
[Chorus]
Just gimme the love
Just gimme the love
Just gimme the love
Just gimme the love
Just gimme the love
Just gimme the love
Just gimme the love
Just gimme the love
It's only gonna be the same
[Instrumental bridge]
[Chorus] (x2)
Just gimme the love
Just gimme the love
Just gimme the love
Just gimme the love
Just gimme the love
Just gimme the love
Just gimme the love
Just gimme the love
It's only gonna be the same