Nella classifica relativa ai dischi più venduti in UK, troviamo in vetta Emeli Sande ed il suo Our Version Of Events.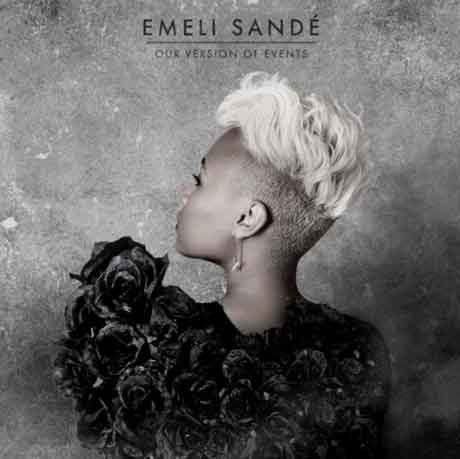 Seconda posizione per "21" di Adele, album che non passa mai di moda. Gradino più basso del podio per Ed Sheeran ed il suo "+".
Nella top ten, figurano le opere di Lana Del Rey, dei One Direction (ottimo risultato tenendo conto che il disco uscì a novembre), dei Mumford and Sons e di Rihanna che è soltanto decima. Tuttavia il disco dell'artista barbaridiana, fu rilasciato soltanto nella seconda metà di novembre, di conseguenza il risultato è più che ottimo.
Vediamo le prime quaranta posizioni.
Classifica Album più venduti in Inghilterra nel 2012.
1 OUR VERSION OF EVENTS EMELI SANDE 1393000 copie vendute
2 21 ADELE 786000 copie vendute
3 + ED SHEERAN 784000 copie vendute
4 BORN TO DIE LANA DEL REY 719000 copie vendute
5 TAKE ME HOME ONE DIRECTION 616000 copie vendute
6 BABEL MUMFORD & SONS 573000 copie vendute
7 RIGHT PLACE RIGHT TIME OLLY MURS 570000 copie vendute
8 CHRISTMAS MICHAEL BUBLE 503000 copie vendute
9 MYLO XYLOTO COLDPLAY 476000 copie vendute
10 UNAPOLOGETIC RIHANNA 475000 copie vendute
11 FALL TO GRACE PALOMA FAITH 449000
12 THE TRUTH ABOUT LOVE P!NK 446000
13 TAKE THE CROWN ROBBIE WILLIAMS 445500
14 MERRY CHRISTMAS BABY ROD STEWART 421000
15 UP ALL NIGHT ONE DIRECTION 372000 copie vendute
16 WHO YOU ARE JESSIE J 370000 copie vendute
17 18 MONTHS CALVIN HARRIS 354000 copie vendute
18 THE VERY BEST OF NEIL DIAMOND 334000 copie vendute
19 TALK THAT TALK RIHANNA 333000 copie vendute
20 IN CASE YOU DIDN'T KNOW OLLY MURS 332000 copie vendute
21 NOTHING BUT THE BEAT DAVID GUETTA 315000 copie vendute
22 NUMBER 3 THE SCRIPT 312000 copie vendute
23 SOME NIGHTS FUN. 310000 copie vendute
24 UNORTHODOX JUKEBOX BRUNO MARS 307000 copie vendute
25 MAGIC OF THE MOVIES ANDRE RIEU & JOHANN STRAUSS ORCHESTRA 302000 copie vendute
26 DOO-WOPS & HOOLIGANS BRUNO MARS 291000 copie vendute
27 BATTLE BORN THE KILLERS 271000 copie vendute
28 EVERY KINGDOM BEN HOWARD 269000 copie vendute
29 OVEREXPOSED MAROON 5 263000 copie vendute
30 CEREMONIALS FLORENCE & THE MACHINE 262000 copie vendute
31 GRRR ROLLING STONES 258000 copie vendute
32 THE 2ND LAW MUSE 255000 copie vendute
33 NOEL GALLAGHER'S HIGH FLYING BIRDS NOEL GALLAGHER'S HIGH FLYING BIRDS 247000 copie vendute
34 STORYTELLER ALFIE BOE 245000 copie vendute
35 ORA RITA ORA 242500 copie vendute
36 HEAVEN REBECCA FERGUSON 242300 copie vendute
37 PINK FRIDAY – ROMAN RELOADED NICKI MINAJ 242000 copie vendute
38 EL CAMINO THE BLACK KEYS 239000 copie vendute
39 DNA LITTLE MIX 234000 copie vendute
40 STEREO TYPICAL RIZZLE KICKS 233900 copie vendute