Them Girls Be Like è un nuovo brano delle Fifth Harmony, che sarà incluso nel disco d'esordio Reflection, il cui rilascio è previsto per metà novembre 2014.
Nonostante la release del primo album non sia poi così vicina, e dopo il primo singolo estratto Bo$$, la girl band che si esibirà oggi al pre show degli MTV Video Music Awards, ha fatto un doppio regalo ai fans svelando prima la copertina del primo lavoro, e rilasciando quindi l'audio in alta qualità di una delle tracce facenti parte del primo progetto discografico ovvero Them Girls Be Like.
Le Fifth Harmony hanno inoltre fatto sapere che il disco proporrà undici tracce e tre pezzi bonus disponibili nella deluxe edition.
La canzone è stata scritta da James Abrahart, Victoria Monet e Tinashe Sibanda: si tratta di una up tempo pop abbastanza gradevole, sebbene non eccezionale. Potete ascoltarla appena dopo l'immagine relativa alla copertina del debut album.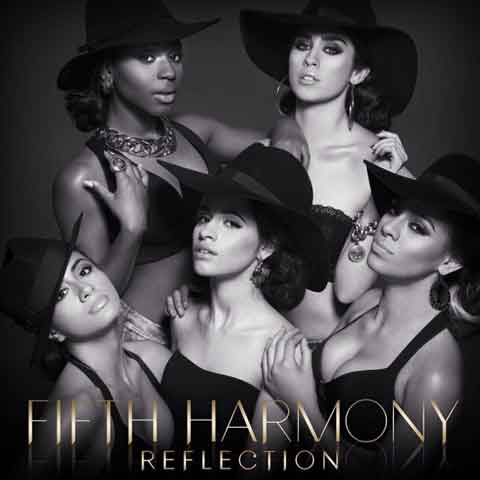 Testo Them Girls Be Like – Fifth Harmony
Do my .. look fat? (or naw)
Should I call him back? (or naw)
Wear my hair like that? (or naw)
Do he make them stacks? (or naw)
If you've ever been around then you'll hear us
Talking all that crazy sh- like we do
Do you ever post your pics with no filter
Hashtag I woke up like this too
Them girls be like
Them girls be like
Them girls be like
Them girls be like
Oh hey
Hey
That's what we be like
(That's what we be like yeah, lovin' this life cus we really don't care)
Oh hey
Hey
That's what we be like
(That's what we be like yeah, lovin' this life cus we really don't care)
Is she hatin'? (uh huh)
Do it faze me? (uh uh)
Take a selfie every night? (uh huh)
Get at least a hunned likes? (uh huh)
If you've ever been around then you'll hear us
Talking all that crazy sh- like we do
Do you ever post your pics with no filter
Hashtag I woke up like this too
Them girls be like
Them girls be like
Them girls be like
Them girls be like
Oh hey
Hey
That's what we be like
(That's what we be like yeah, lovin' this life cus we really don't care)
Oh hey
Hey
That's what we be like
(That's what we be like yeah, lovin' this life cus we really don't care)
We like them girls that do too much
If you thirsty you can't sit with us
Why you think them boys be missin' us
You know you hate them girls that do too much
If you thirsty you can't sit with us
Why you think them boys be missin' us
Them girls be like
Them girls be like
Them girls be like
Them girls be like
Oh hey
Hey
That's what we be like
(That's what we be like yeah, lovin' this life cus we really don't care)
Oh hey
Hey
That's what we be like
(That's what we be like yeah, lovin' this life cus we really don't care)