Lenny Kravitz ha rilasciato nel suo canale Youtube, l'audio di The Pleasure and the Pain, nuovo singolo promozionale che ha esordito direttamente in vetta alla classifica relativa ai brani più scaricati su iTunes.
Questa canzone fa parte della tracklist del nuovo progetto discografico Strut, decimo studio album che in Italia vedrà la luce il prossimo 23 settembre.
Continua la promozione di Kravitz del nuovo disco: dopo i singoli "The Chamber" e "Sex", ed i promozionali "Strut" e "New York City", è possibile ascoltare The Pleasure and the Pain, la quinta traccia facente parte del nuovo lavoro.
Il nuovo album "Strut" porta l'impronta di Lenny Kravitz, dalla strumentazione alla produzione. L'artista ha registrato l'opera coinvolgendo molti musicisti con il tocco finale di Bob Clearmountain, che in passato ha lavorato con David Bowie, i Rolling Stones e Bruce Springsteen, scusate se è poco…
Niente male questo pezzo che potete ascoltare appena dopo l'immagine relativa alla cover. Disponibile anche il testo in inglese. Aggiornamento: qui il video ufficiale.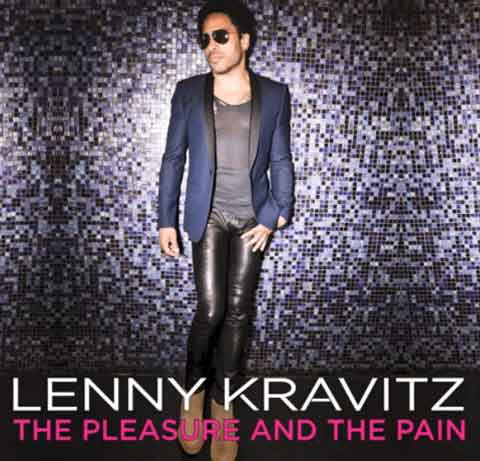 Testo The Pleasure and the Pain – Lenny Kravitz
(Download Digitale dal 23 settembre)
It's been a while since you come around
I missed you so
You know you broke me down
Why?
I was ready to give you one more try
Play on
While you gone
I try to melt my heart
But I didn't know where to start
I rather be with you
Even when we fight
I'll take all you offer
Cause it's all the same
The story and the flower
The pleasure and the pain
I'll climb up that mountain
Because it's you I gain
I can't live without it
The pleasure and the pain
I love the way that you keep it real
You are not afraid to tell me the deal
And you tell me when I'm wrong
When I'm tripping out
Cause a man like me
Need a women who will walk the walk
And is a warrior too
But when that comes true
And there is no doubt
I'll take all you offer
Cause it's all the same
The story and the flower
The pleasure and the pain
I'll climb up that mountain
Because it's you I gain
I can't live without it
The pleasure and the pain
I think this time we can make it through
I still be me and you still be you
The only difference will be within our minds
I'll take all you offer
Cause it's all the same
The story and the flower
The pleasure and the pain
I'll climb up that mountain
Because it's you I gain
I can't live without it
The pleasure and the pain
I'll take all you offer
Cause it's all the same
The story and the flower
The pleasure and the pain
I'll climb up that mountain
Because it's you I gain
I can't live without it
The pleasure and the pain
I'll take all you offer
Cause it's all the same
The story and the flower
The pleasure and the pain
I'll climb up that mountain
Because it's you I gain
I can't live without it
The pleasure and the pain