Il 24 aprile 2013, esce nelle sale italiane Iron Man 3, film fantastico diretto da Shane Black i cui attori sono Don Cheadle, Robert Downey Jr., Ben Kingsley e Gwyneth Paltrow.
La colonna sonora è disponibile in 2 versioni: la OST original soundtrack, le cui musiche (20 tracce) sono state scritte dal compositore Bryan Tyler per il film. In basso puoi vedere la copertina ed appena dopo la tracklist.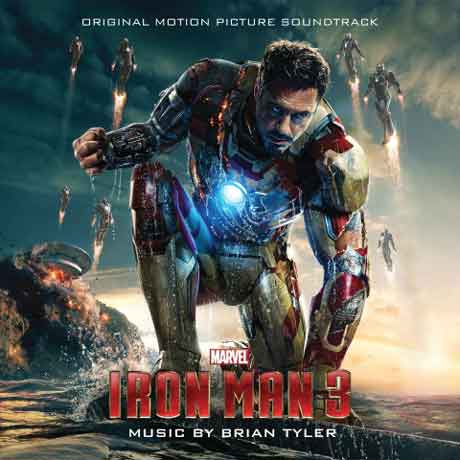 Tracklist Iron Man 3 Original Motion Picture Soundtrack – Music By Brian Tyler
Iron Man 3?
War Machine
Attack on 10880 Malibu Point
Isolation
Dive Bombers
New Beginnings
Extremis
Stark
Leverage
The Mandarin
Heat and Iron
Misfire
Culmination
The Mechanic
Hot Pepper
Another Lesson from Mandy
Dr. Wu
Return
Battle Finale
Can You Dig It (Iron Man 3 Main Titles)
La seconda si intitola Heroes Fall: Music Inspired by the Motion Picture e contiene dodici canzoni interpretate da artisti vari. Ecco la copertina della seconda soundtrack. Appena dopo puoi leggere le tracce.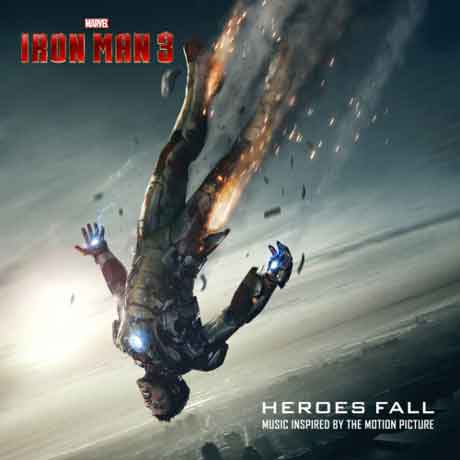 Tracklist Iron Man Heroes Fall – Music Inspired By The Motion Picture
Ready Aim Fire – Imagine Dragons
Some Kind of Joke – Awolnation
Some Kind of Monster – Neon Trees
American Blood – Passion Pit
No Time – Rogue Wave
Back to the Start – Mr Little Jeans
Keep Moving – Andrew Stockdale (from Wolfmother)
Redemption – Redlight King
Big Bad Wolves – Walk the Moon
Bad Guy – 3OH!3
Let's Go All the Way – The Wondergirls (featuring Ashley Hamilton and Robbie Williams)