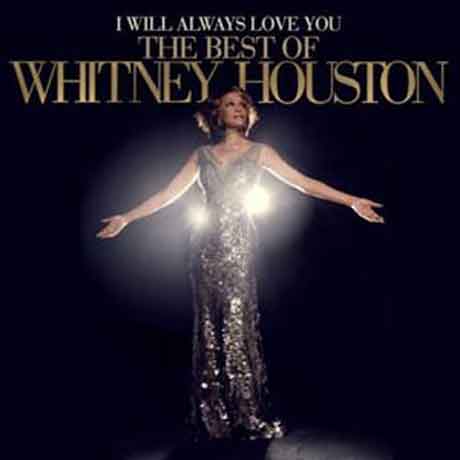 Il 13 novembre 2012, esce I Will Always Love You – The Best of Whitney Houston, greatest postumo di questa icona della musica.
Al suo interno troveremo singoli di successo, alcune di esse in versioni rielaborate; nel disco sarà presente anche un inedito ovvero Never Give Up, pezzo prodotto da Bryan-Michael Cox e Jermaine Dupri.
Ecco tutte le 18 canzoni dell'album.
Tracklist I Will Always Love You: The Best of Whitney Houston
You Give Good Love
Saving All My Love for You
How Will I Know? (Remastered)
Greatest Love of All
I Wanna Dance With Somebody (Remastered)
Didn't We Almost Have It All
So Emotional (Remastered)
Where Do Broken Hearts Go?
I'm Your Baby Tonight
All the Man That I Need
I Will Always Love You
I'm Every Woman
I Have Nothing (Remastered)
Exhale (Shoop Shoop)
I Believe in You and Me (Film Version)
My Love Is Your Love
I Look to You (with R. Kelly)
Never Give Up – lyric video