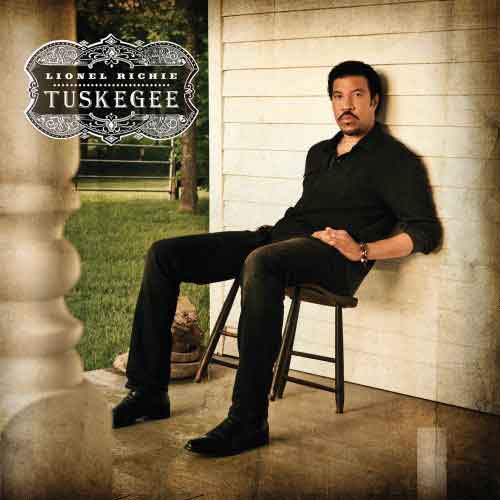 Per quel che concerne gli album più venduti in America, troviamo in vetta Lionel Richie ed il suo Tuskegee; seconda posizione per "21" di Adele; chiude il podio Pink Friday: Roman Reloaded di Nicki Minaj. Quarto posto per "New Life" di Monica; chiude la top five "Up All Night" degli One Direction.
Vediamo le prime 20 posizioni relativi alla Billboard album USA Aprile 2012.
01. Lionel Richie, Tuskegee
02. Adele, 21
03. Nicki Minaj, Pink Friday: Roman Reloaded
04. Monica, New Life
05. One Direction, Up All Night
06. Bonnie Raitt, Slipstream
07. Gotye, Making Mirrors
08. Alabama Shakes, Boys & Girls
09. Rascal Flatts, Changed
10. Hoodie Allen, All American (EP)
11. Counting Crows, Underwater Sunshine
12. Of Monsters And Men, My Head Is An Animal
13. Luke Bryan, Tailgates & Tanlines
14. Soundtrack, The Hunger Games
15. Halestorm, The Strange Case of…
16. Prince Royce, Phase II
17. Trip Lee, The Good Life
18. Madonna, MDNA
19. Shinedown, Amaryllis
20. fun, Some Nights
Per qual che riguarda i singoli invece, troviamo in vetta Gotye Featuring Kimbra "Somebody That I Used To Know"; seconda posizione per i Fun Featuring Janelle Monae "We are young"; terzo posto per "Glad You Came" dei The Wanted. Quarto e quinto posto rispettivamente per "What Makes You Beautiful" degli One Direction e "Boyfriend" di Justin Bieber.
Vediamo la top twenty della classifica singoli:
01. Gotye Featuring Kimbra, Somebody That I Used To Know
02. Fun. Featuring Janelle Monae, We are young
03. The Wanted, Glad You Came
04. One Direction, What Makes You Beautiful
05. Justin Bieber, Boyfriend
06. Flo Rida Featuring Sia, Wild Ones
07. Nicki Minaj, Starships
08. Carly Rae Jepsen, Call me Maybe
09. Kelly Clarkson, Stronger
10. Katy Perry, Part of me
11. Drake Featuring Rihanna, Take Care
12. Calvin Harris, Feel So Close
13. Train, Drive By
14. Drake Featuring Lil Wayne, The Motto
15. David Guetta Featuring Nicki Minaj, Turn Me On
16. B.o.B., So Good
17. Adele, Set Fire To The Rain
18. Gym Class Heroes Featuring Neon Hitch, Ass Back Home
19. Snoop Dogg & Wiz Khalifa Featuring Bruno Mars, Young, Wild & Free
20. Adele, Rumour Has It