Il 7 marzo 2014, esce il nuovo album di Paloma Faith che si intitola A Perfect Contradiction, terzo album in studio di registrazione della cantante e attrice britannica che vedrà la luce per Sony Music Entertainment.
Dopo il debutto nel 2009 con "Do You Want the Truth or Something Beautiful?" e "Fall of grace" del 2012, arriva il terzo LP, al cui interno saranno presenti undici tracce. Sarà disponibile anche la deluxe edition, contenente quattro canzoni in più. "Can't Rely on You" è il primo singolo estratto dal disco, che è stato prodotto da Chris Braide, Stuart Matthewman, Raphael Saadiq e Pharrell Williams.
Il singolo Can't Rely on You, è stato scritto da Paloma Faith e Pharrell Williams che l'ha anche prodotto, ed è accompagnato da un videoclip rilasciato su Youtube lo scorso 13 gennaio.
Quella che potete vedere in basso, è la suggestiva copertina dell'opera dopo la quale, trovate la lista di tutti i brani proposti.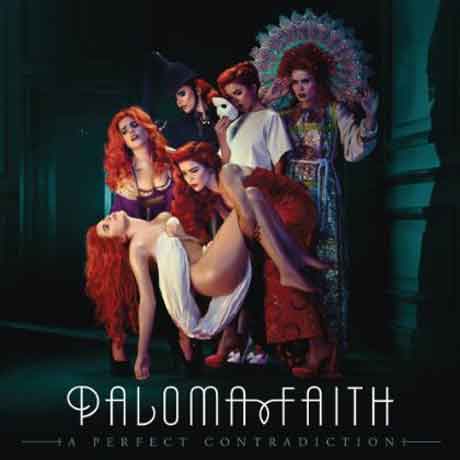 Tracklist A Perfect Contradiction – Paloma Faith (preordinabile su Amazon nei formati Audio CD, CD Deluxe, Digital Download e Digital Download Deluxe)
Can't Rely On You (Primo Singolo – Video Ufficiale)
Mouth To Mouth
Take Me
Only Love Can Hurt Like This
Other Woman
Taste My Own Tears
Trouble With My Baby
The Bigger You Love (The Harder You Fall)
Impossible Heart
Love Only Leaves You Lonely
It's The Not Knowing
Deluxe tracce
"Can't Rely on You" (Live from the Kitchen)
"Trouble with My Baby" (Live from the Living Room)
"Only Love Can Hurt Like This" (Off the Cuff)
"It's the Not Knowing" (Exposed Version)