Si intitola Push the Sky Away il nuovo album della storica band alternative rock australiana dei Nick Cave and the Bad Seeds.
L'opera in questione, è la quindicesima della loro lunga carriera, e fa seguito all'ultima fatica risalente al 2008 intitolata Dig, Lazarus, Dig!!!.
Il disco, vedrà la luce il 18 febbraio 2013 per l'etichetta Bad Seed Ltd, e conterrà 9 tracce per quel che riguarda la versione standard, ma sarà disponibile anche la Deluxe limited edition bonus disc contenente altri 2 brani, più una traccia bonus iTunes.
Il 3 dicembre, è stato rilasciato il primo singolo estratto intitolato "We No Who U R".
Ecco i titoli di tutte le canzoni, salvo prossimi aggiornamenti.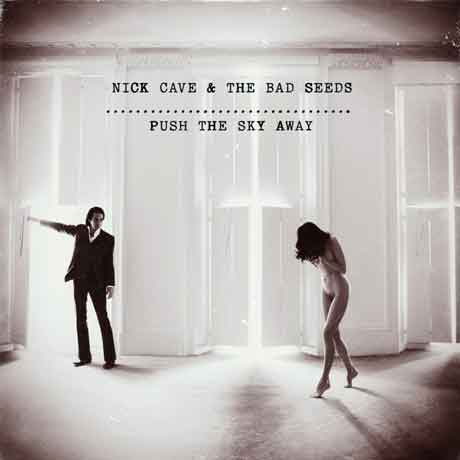 Tracklist Push the Sky Away – Nick Cave and the Bad Seed
 "We No Who U R" 4:04
"Wide Lovely Eyes" 3:40
"Water's Edge" 3:49
"Jubilee Street" 6:35
"Mermaids" 3:49
"We Real Cool" 4:18
"Finishing Jubilee Street" 4:28
"Higgs Boson Blues" 7:50
"Push the Sky Away" 4:07
Deluxe limited edition bonus disc   
10. "Needle Boy"
11. "Lightning Bolts"
iTunes bonus material
10. "The Making of Push the Sky Away" (video track) 6:40