Love Louder (Style Of Eye Remix) è il nuovo singolo del cantautore svedese John Martin, trasmesso dalle emittenti radiofoniche italiane da giovedì 6 novembre 2014. Ecco la copertina del singolo.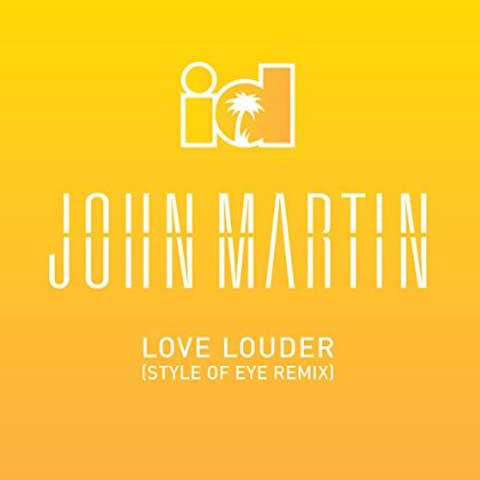 Salito alla ribalta per le collaborazioni con gli Swedish House Mafia ormai sciolti, con le hit "Save The World" e "Don't You Worry Child", e con "Reload" di Sebastian Ingrosso & Tommy Trash, Martin ha recentemente sfornato una hit di successo intitolata Anywhere For You.
Torna ora alla ribalta con questa canzone, un singolo che potremmo definire "di transizione", un pezzo che al contrario di Anywhere For You, non dovrebbe essere incluso nel debut album, sul quale al momento in cui scrivo non si hanno ancora notizie. Secondo indiscrezioni, il disco d'esordio potrebbe essere pubblicato nell'agosto 2015, ma si tratta solo di voci di corridoio e quindi nulla di ufficiale.
Il brano in questione è stato remixato dal connazionale Linus Eklöw meglio conosciuto con lo pseudonimo di Style Of Eye.
Lo stesso periodo dello scorso anno, fece la sua comparsa nel web una canzone battezzata "ID (Love A Little Louder)", prodotta da David Guetta e da Mayer. Cercando su Youtube, sono riuscito a trovare il video ufficiale di "David Guetta – Love Louder ft. John Martin (Style Of Eye Remix)", filmato che potete vedere cliccando sull'immagine sottostante.
Il brano è praticamente lo stesso, quindi evidentemente anche il dj francese ha lavorato su questa traccia, anche nelle informazioni reperite nel web non si fa il suo nome.
Quì è possibile ascoltare il solo audio di Love Louder (Style Of Eye Remix), quì il video della versione acustica cantata a Stoccolma, mentre dopo l'immagine trovate le parole che compongono il brano.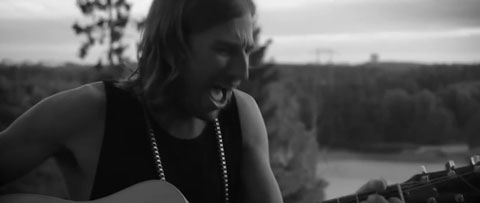 Testo Love Louder (Style Of Eye Remix) – John Martin (Digital Download)
Chasing summer
All that we got is our heartbeats
And the air we breathe
The air we breathe
Running reckless
Couldn't care less
Just surrender
It will set you free
It will set you free
I can be a little stronger
And try a little harder
We can do better
If we love a little louder
I can be a little stronger
And try a little harder
We can do better
If we love a little louder
If we love a little louder
If we love a little louder
If we love a little louder
If we love a little louder
If we love a little louder
If we love a little louder
Close to daylight
Love and red light
Taste the first time
What you wanna feel
What you wanna feel
And we'll rise if stumble and fall
And we are who we are standing tall
You and me
You and me
I can be a little stronger
And try a little harder
We can do better
If we love a little louder
I can be a little stronger
And try a little harder
We can do better
If we love a little louder
If we love a little louder
If we love a little louder
If we love a little louder
If we love a little louder
If we love a little louder
If we love a little louder