Wandering star è un nuovo brano degli Empire of the Sun, incluso nella colonna sonora di Scemo & + Scemo 2, album disponibile da novembre in download digitale, mentre il film viene trasmesso in Italia dallo scorso 3 dicembre. Nella soundtrack della pellicola, sono presenti altre due canzoni del duo australiano di musica elettronica ovvero l'inedito Tonight e la hit mondiale Alive, remixata anche da un certo David Guetta, e contenuta nell'album Ice on the Dune uscito nel giugno 2013.
Wandering star è un brano dal sapore un pò retrò, quasi necessario per sottolineare il ritorno alla ribalta di Harry e Lloyd, a distanza di 20 anni dal primo capitolo di Scemo & + Scemo.
Per ascoltare l'audio integrale di questo pezzo cliccate sull'immagine, sotto dopo la quale potete leggere le parole in inglese che compongono la nuova canzone.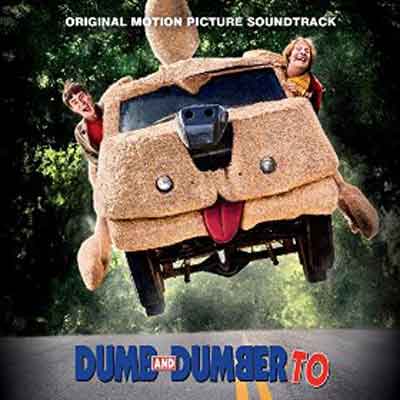 Testo Wandering star – Empire of the Sun (Digital Download)
Just me and you,
What I see in you
I remember too
Never stopped
Looking now at you
What I really do
Just one look on you
Don't leave me now
Don't you know when you crossed my path
Felt like fate
Don't you give all to who we are
Fate don't fade
We're going into the past,
Retrieve everything
Wandering stars might fade away, but you
Know that the Sun is here to stay
I'll be the one to tell you
'Cause you walk the line
Between sugar and divine,
My sweet diamond
I'm afraid of hope, I may discover
If I look too long, hide myself
Staying on the move, in another town
All the traces of you haunt me now
Wandering stars might fade away, but you
Know that the Sun is here to stay
I'll be the one to tell you
'Cause you walk the line
Between sugar and divine,
My sweet diamond
(x2)
Never forget that avenue
Summer went in love with you
(Never forget)
Since you caught my hit on you,
Feel the streets that led me to
Am I past the road
I'm straight arrow
I'ma feel right now
Falling crown
In just a while
I'll be back in style
Way beyond the tunes
Towards the sun
Wandering stars might fade away, but you
Know that the Sun is here to stay
I'll be the one to tell you
'Cause you walk the line
Between sugar and divine,
My sweet diamond
(x4)
Never forget that avenue
Summer went in love with you
(Never forget)
Since you caught my hit on you,
Feel the streets that led me to