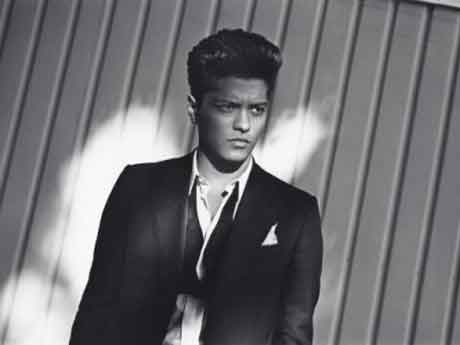 Il 10 dicembre 2012, esce il nuovo album di Bruno Mars che si intitola Unorthodox Jukebox. La sua uscità, sarà anticipata dal primo singolo Locked Out of Heaven. Per ascoltare questo pezzo, dovremo aspettare il prossimo 1 ottobre.
Alla creazione del progetto discografico, hanno partecipato Jeff Bhasker, Mark Ronson, Supa Dups e The Smeezingtons.
Le tracce presenti sono 10. Vediamo la lista.
Update: quì la copertina.
Tracklist Locked Out of Heaven – Bruno Mars
Young Girls
Gorilla
When I Was Your Man testo, traduzione e video ufficiale
Natalie
Treasure audio – testo, traduzione e video ufficiale
Moonshine testo, traduzione e audio
Money Makes Her Smile
Show Me
If I Knew